My parents recently moved to Doha, Qatar. They happened to arrive just before the start of the Tour of Qatar and were able to catch the final stage of the race this morning. Stage 6 began a little over 100 km outside of Doha and ended with a few laps around the Corniche, a waterfront promenade in the capital city. All photos by Jeremy Cohen. Enjoy.

Backdrop for the finish. Photo by Jeremy Cohen.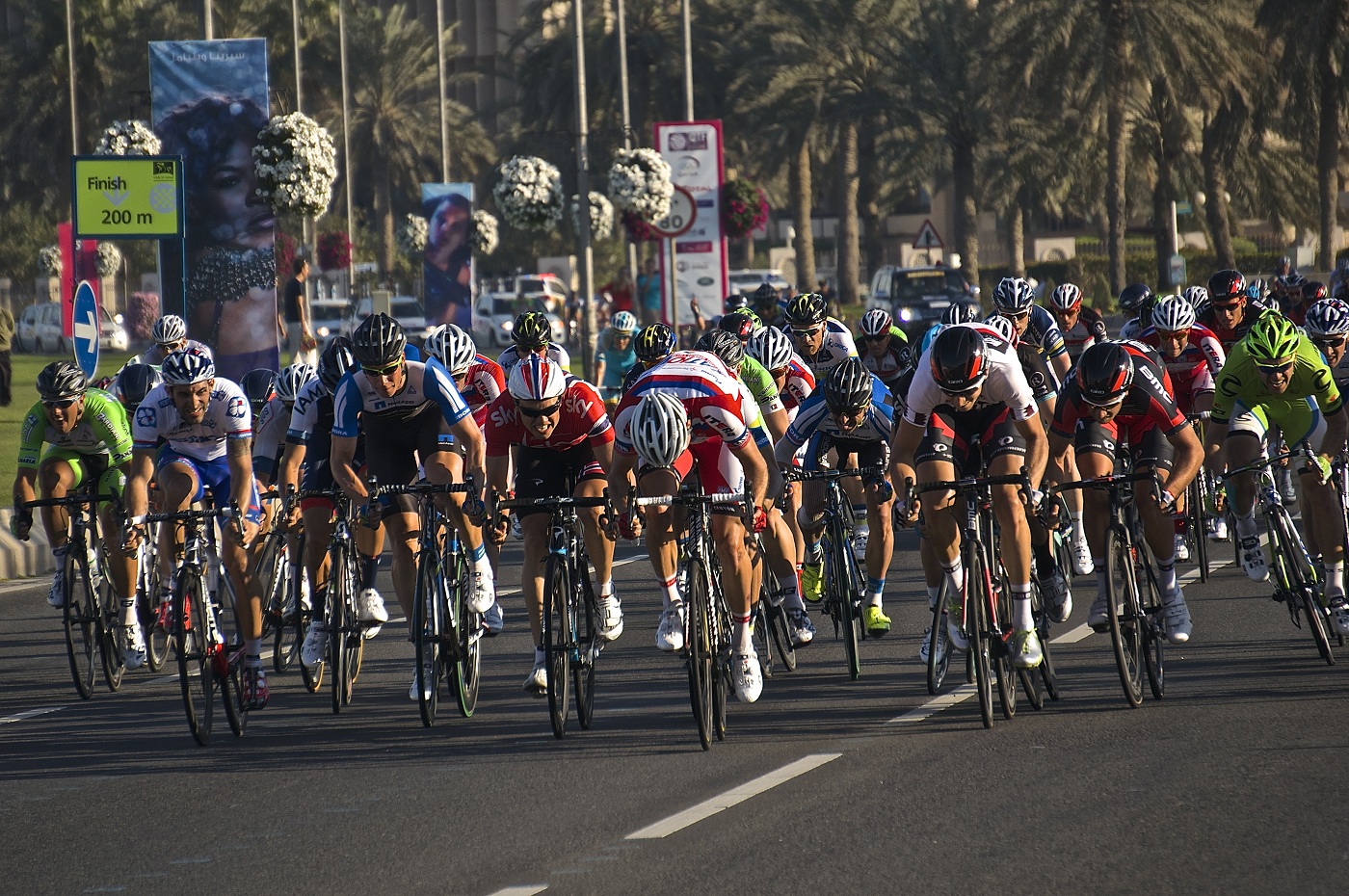 Winding up for the final sprint. Photo by Jeremy Cohen.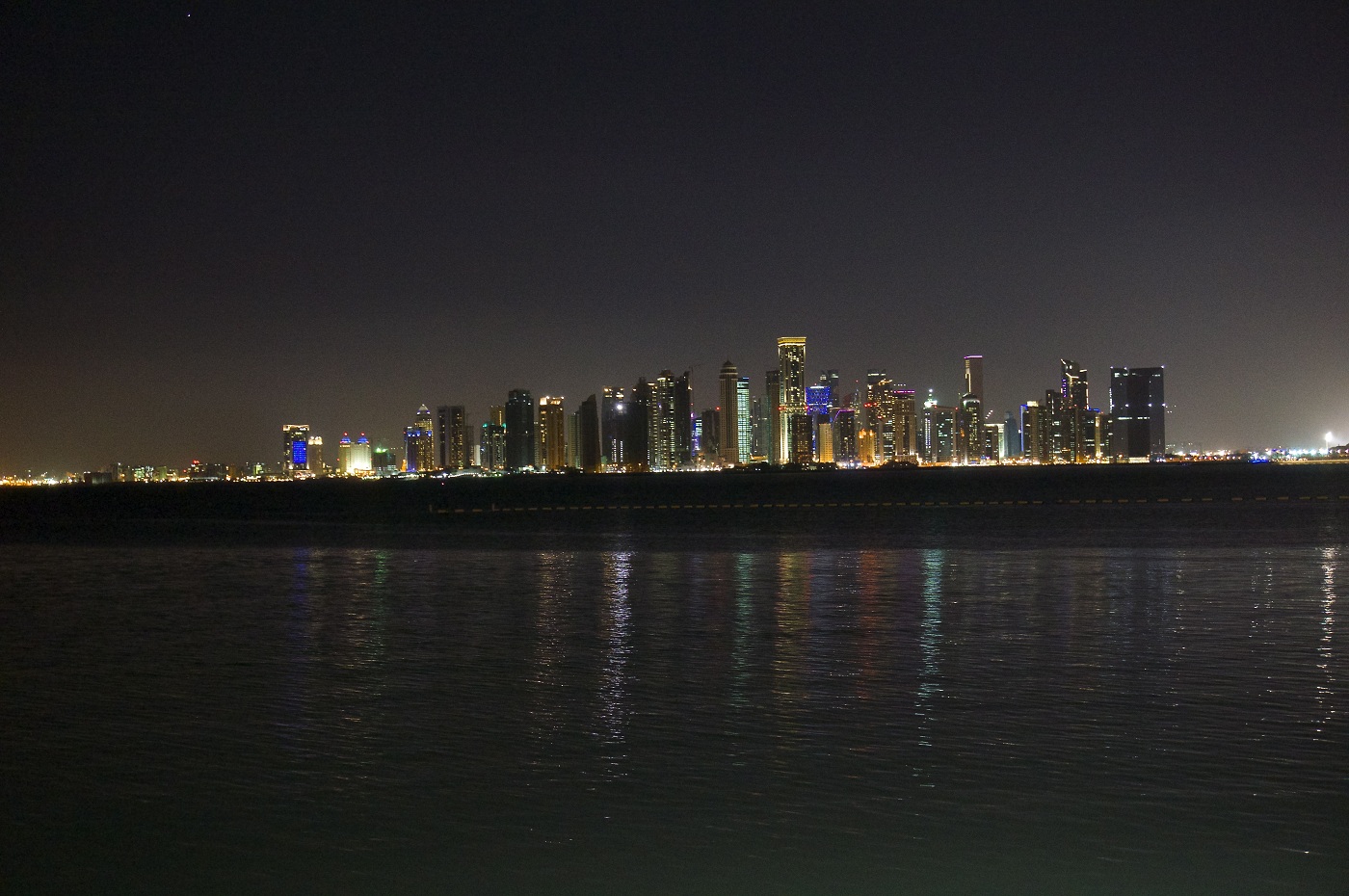 Long after the action, Doha at night. Photo by Jeremy Cohen.