Photo from Van Dessel.
In 2008, the MABRA cyclocross series championship race was a heated battle between Jeremiah Bishop and Jeff Bahnson. Ultimately it was decided by a close sprint at the line with Jeremiah—a seasoned pro and multi-time mountain bike national champion—winning by half a bike length. That a championship race came down to a sprint is not surprising, but Jeff's near-victory is remarkable because he was just 15 at the time.
Something of a cyclocross wunderkind, Jeff grew up in Newark, Delaware. His mother, Lauri Webber, is a strong elite racer and Jeff came up racing with the Delaware Cyclocross Coalition of Delaware (which includes notables Weston Schempf, Marc Vettori, and others). He has four junior and collegiate national championship titles and has had strong results in the US and Europe.
This summer he took a break from training and toured across the United States with his friend Felix Smith. They chronicled their trip with photos and stories at lostonbikes.com and plan to put together a book of the 35mm photos they took along the way. In this interview, Jeff talks about his early experiences racing, his rise to the elites, his summer bike touring adventure, his future as a professional cyclist, and more.
I gather you've been racing bikes since elementary school. Tell me about your very first race.
My first race was at Fair Hill Natural Resource Area when I was eight years old.  At that time I was only really riding with my parents. My mother, being an avid mountain biker, was competing in races throughout the summer in the Mid Atlantic. I would go along to most of the races, compete in the kids' race, and hang out around the venue.  Then I decided it was time to enter the beginner race, a nine mile course through the single-track of Fair Hill. My father rode behind me during the race because I had never done a ride that long on my own. I don't remember my competition, but I was certainly the youngest person on the course on my 24 inch Specialized Hardrock.  After the race I was completely destroyed, but I had a blast.
When did you start getting serious about racing?
I started getting serious about racing in my freshman year of high school. Riding was my main hobby, my release, a time for me to clear my head and relax. It was one of the few things I was genuinely interested in and good at. Racing bikes was good for me because I could see the direct result of my training on the race course.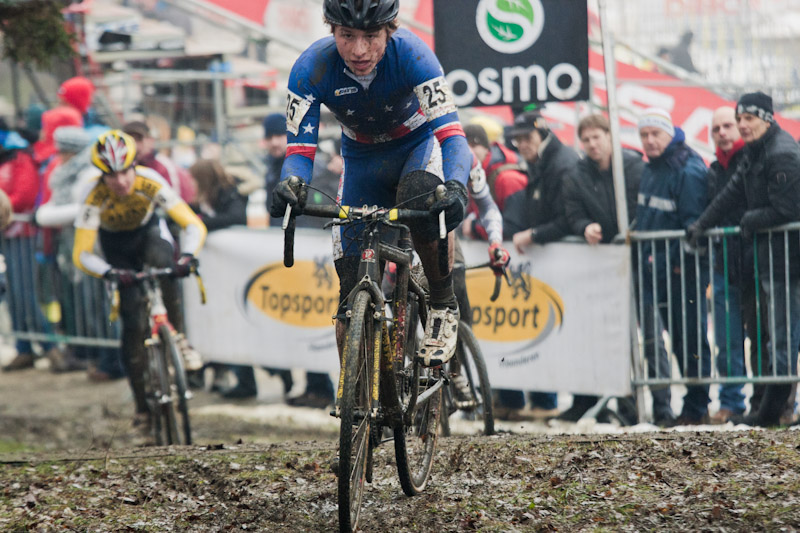 Jeff racing in Europe. Photo by Tom Robertson, from eurocrosscamp.com.
Did it require a lot of work to be successful racing elite cyclocross or did it come somewhat naturally?
By the time that I was old enough to compete at the elite level I was ready for it.  When I was 18 and entered in my first UCI elite race, I had already been competing in UCI junior races across the country and in Europe. I guess you could think of it as a gradual progression over 10 years, it was not something that happened over night. My personal fitness and riding ability was something that I developed over several years with the help of my family and the amazing cycling community that I was lucky enough to be a part of.  A critical part of my development as a cyclocross racer was the Wednesday night cross practice with the DCCoD (Delaware Cyclocross Coalition of Delaware).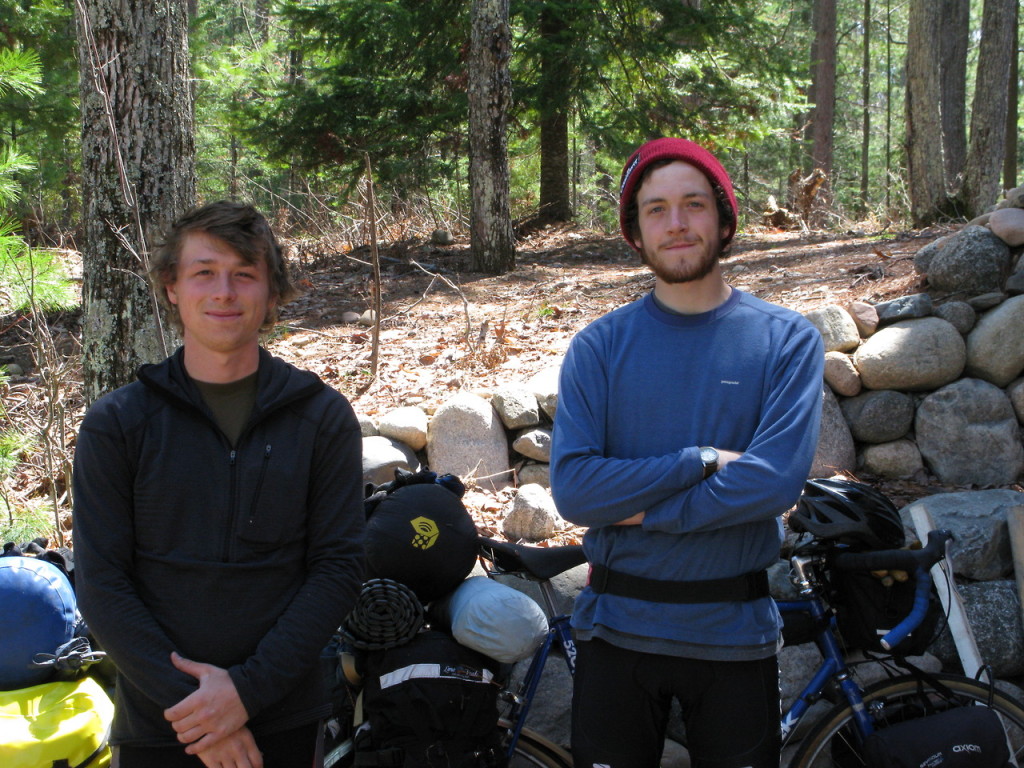 Jeff and Felix, mid-tour. Photo from lostonbikes.com.
This summer you took a break from racing and bike toured across the country. How did that adventure come about?
The idea of doing a cross country tour was something that I had been throwing around since I graduated high school.  The summer after my senior year of high school, my friend Felix Smith and I decided to do a much smaller tour from Newark, Delaware to Great Barrington, Massachusetts. We had no idea what we were doing, but still managed to get there without much trouble.  It was a good way to test the waters and figure out if long distance touring was an actual possibility.
In that first tour we learned that we were riding with way too much food and that riding with a schedule was not the experience that we wanted.  Ever since that trip we had talked about doing a longer tour and this spring/summer we both had the time to actually make that dream a reality.
This year I was taking time off from school because I felt as though I needed time to fully respect my education and to figure out if I really wanted to go to college.
This past fall I was taking two classes at the University of Delaware and devoting a large portion of my time to racing. Long story short I was hindered by a mystery illness for most of the season (probably was mono) and had to cut my season short in late November. My friend Felix was going to school in Philadelphia and working part-time. He decided that he had no business living in the city, he didn't belong there and moved back home. In the winter we were
both back in our home town of Newark, Delaware with no plans for the upcoming spring months. It was clear if we wanted to tour this was that time to do it.
So we started preparing: working, selling old bike parts, acquiring gear, and planning a route. My ride was a 2007 Kona Sutra that had 10,000 miles on it already. I bought it from a guy in Baltimore for $300. Needless to say, it took some work to get the bike ready to go across the country. Then there was the route. We decided to take the scenic route, the Northern Tier. Even though that route is considerably longer and colder we figured there was more interesting country to see up north.
What were your favorite parts of touring?
My favorite part of touring was the freedom.  We had a route planned and an idea of how long it was going to take us, but day to day everything was up in the air. We would ride anywhere from 15 miles to 115 miles, and it didn't really matter. After the first few weeks of our trip we stopped using the route we had downloaded on to a GPS and just started using Google maps day by day on our phones. We would look to see the nearest city that we wanted to pass through and rode in that direction. It was nearly impossible to find detailed state or regional maps. We had a cheap map of the States but it was not much help because it only showed the major highways. So when we didn't have cell signal we just asked for directions.
Figuring out where we were going to sleep was also a day to day thing. We would look for county parks as the day started to come to a close, those were the best places to stealth camp in, no one seemed to care. Finding a pavilion was always a score because then you don't even have to set up a tent. We also stayed with several people along the way, people we knew, people we ran into, and people that we contacted through warmshowers.org (a site similar to Couch Surfing, but catered to people on bike tour). The people that we stayed with were always extremely generous and helpful, many of them had their own touring stories to share. I also got to see some truly amazing places: Yellowstone, the Tetons, Craters of the Moon National Park, and some old growth redwood forests in northern California.
Do you think you'll do more long distance touring in the future?
I sold my bike at the end of the trip so I will not be doing any long distance touring in the immediate future.  My next tour may be as soon as next summer or a few years from now.  Right now the only idea that I have for a second tour is to ride the Great Divide from Banff, Canada to Antelope Wells, New Mexico.  In the future I would like to try more off-road touring or touring in other countries.

Photo by Jeff. From lostonbikes.com.
Are you planing to make bike racing your full-time career after college?
I'm not sure if I could ever make cycling my full time career, perhaps something related to cycling, but I do not think I could make racing my full time job. My performance last cross season showed me that things don't always work out as planned and I need something else to fall back on and other possibilities for a career path.  This has made going back to school an easy decision for me.
What are your goals for the upcoming season?
This upcoming season I will be racing for the Van Dessel factory team again.  I will be going to school full-time, so traveling very far to races won't really be an option for me this year.  I plan to stay local and compete in some smaller races around Vermont as well as hit some of the bigger New England races like: Providence, Cycle-Smart International, and the NBX GP of Cross. With school being my main focus this fall, I will hopefully still be able to get some UCI points and if the season goes well I will be going to Colorado for Cyclocross Nationals.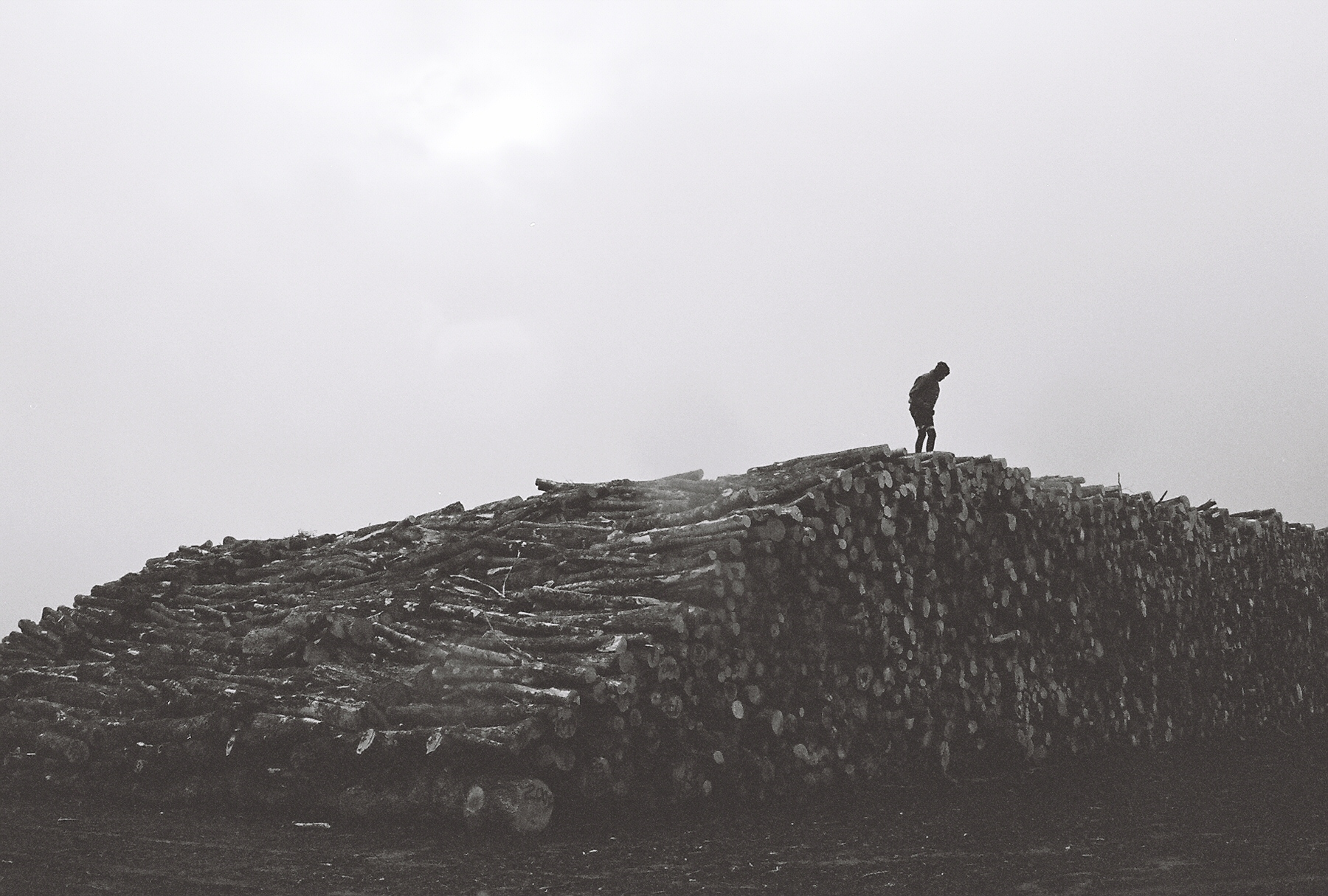 Photo by Jeff. From lostonbikes.com.