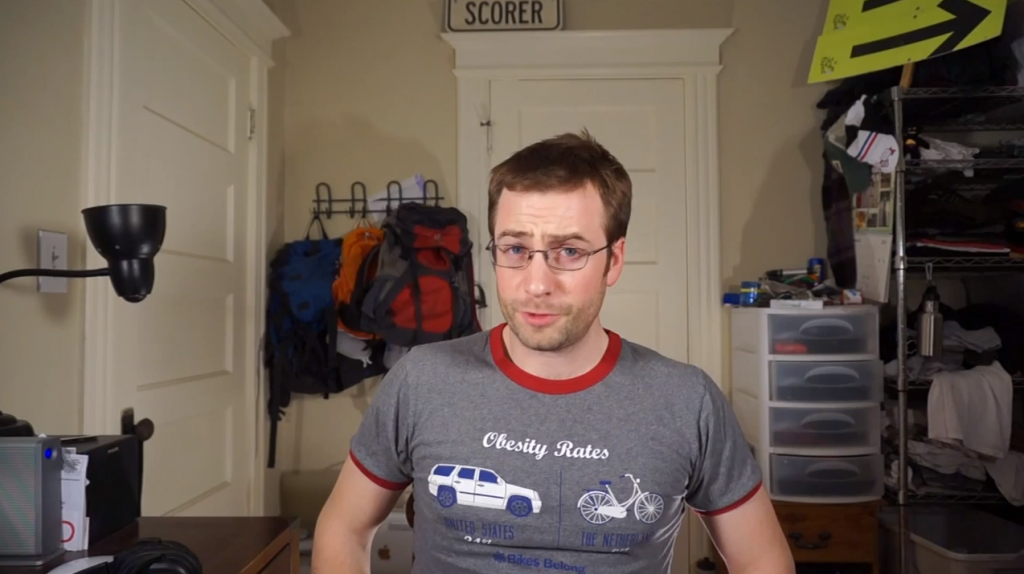 Cosmo on the set of The Week In Bike, AKA his home office. Screengrab from YouTube.
As with any industry, cycling media is often defined by its relationships to advertisers. Punches are pulled, criticisms dulled, and praise amplified resulting in the maintenance of the status quo. Cyclocosm's Cosmo Catalano stands among the notable exceptions. An industry outsider, he's emerged as a sharp race analyst and unabashed critic of the problems he sees in professional racing. His weekly video series How The Race Was Won breaks down the intricacies of major professional road races. The Week In Bike examines and critiques the goings on of professional teams, the UCI, smaller races and more. Both are done with a trademark snarky humor. I spoke with Cosmo about his work with Cyclocosm over the past nine years, his evolution as a race analyst, his own forays into bike racing, the ongoing problems in pro cycling, and much more.
What inspired you to launch Cyclocosm and what was it like in its earliest form?
I was working in a bike shop in Carbondale, Colorado. I didn't have a whole lot to do other than work on bikes. And while Carbondale is a pretty cool place to do that, I still didn't have a whole lot of intellectual engagement. I started the site during the Giro in 2005. Initially it was just a Blogspot blog. I'd watch each stage in the shop and write about it on the blog during lunch, essentially.
Was it similar race analysis to what you do now?
It definitely wasn't as close of an analysis. Certainly there was less material available back then. It was really just: here's what happened in today's stage, here are a bunch of links to it. It had the same sort of snarky-ish tone, but focused on serious things. At least that's how I remember it. That's getting to be a few years ago now.
Cyclocosm has certainly come a long way since then. Tell me about its evolution to video over the last nine years.
The video work started in 2009. It was kind of on and off. Prior to last Spring I didn't really have a great set up for it. I remember watching this video series on video games called Zero Punctuation. They do snarky, uptempo reviews of video games and it got me thinking that I could probably do the same thing for cycling. I had some screen recording software and I had a Cycling.TV subscription. For Milan San Remo I recorded what I could of the race and put it on my drive. I put it into iMovie, wrote some stuff and tried to read it into a microphone and that's how it started.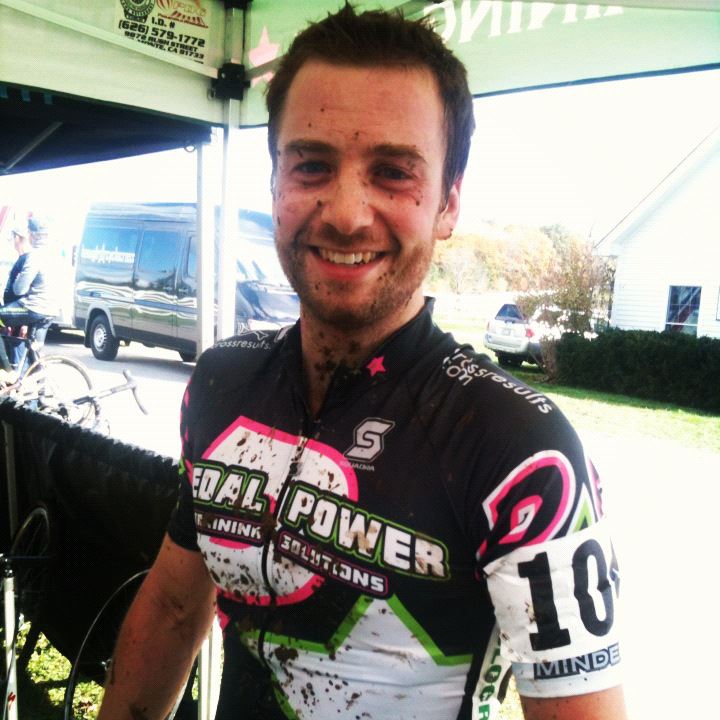 Photo from PedalPower Training.
Is that still essentially your process for How The Race Was Won and the Week in Bike now or has it gotten a little more involved?
It's certainly gotten involved as I've learned to do more stuff and made a whole bunch of mistakes in the past. When you don't do something well you can look at it over and over again and figure out this is what I need to do and this is why. The process is totally different now. I get most of the video from CyclingTorrents, which is a website where people make screen recordings of European races. They're based in Europe where they can get the races free over the air. I got a better mic in 2010. I did some work for Behind the Barriers last fall for cyclocross, which provided me enough extra income to get a much nicer computer. Occasionally the formatting of the video has to be changed for different coding and so having a big fast computer makes that a lot easier.
I'm on the East Coast of the US so I don't have to get up super early, but maybe a little earlier than I would otherwise on a weekend. I try to find a live feed of the race to watch because it's important to get a feel of how the race happens live. The way I do that is probably the same way everyone else in the US does. I try to find a link to somebody's pirated feed from Steephill or Pro Cycling Live. Or I use a VPN, which is what I've been doing a lot this spring and pretending to be from Australia to watch SBS Cycling Central's live feeds, which are pretty good and reliable. It's weird that I have to pretend to be on the other side of the planet to watch a bike race happening half that distance away.
Sometimes I'll try to make a screen recording, just so I can flip back. But it's really tough to see who the riders are and what's going on in such a low resolution video. I'll take some notes and get an idea of the arc of the race, what the narrative's going to be. I'll look back through the tweets I made and other people made to get an idea of what a lot of people are taking away from the race. Usually it's about five or six hours until somebody from a part of the world with access to HD broadcasts posts a torrent. Then I download it, which takes another couple of hours. Once it's downloaded, I go back through to make sure my notes are on the right track. Then I'll start really writing my narration. I try to cover what the race was like in the beginning and point out some of the big moments early on. I'll write 200-300 words on that before I get to the heart of how the winning moves in the race evolved. Sometimes the race doesn't really play along. Liege was almost a group sprint. The most notable action was almost the lack of action until the last second. It made for a really cool last kilometer, but maybe wasn't such great viewing during the event.
The whole process takes a lot of time. Usually I can get four hours of sleep between writing and editing the video. Basically I write the script, record the audio and go to bed. I wake up around 5am and edit the video to fit the narration. Once that's done I upload it to YouTube and a few other places in case it gets removed from YouTube for copyright reasons, which is a whole other discussion. Then I get to work and try not to fall asleep.
That is a lot of work, especially for something you don't really make money on. Why do you like doing Cyclocosm?
I find myself asking this question on an almost weekly basis. I really like making things. I feel like there is a lot of appeal in cycling that is not captured by the people who currently broadcast it. You look back at the Lance era and the beginning of this cycling-is-the-new-golf thing and it's really a sport and industry that has thrown everything it possibly can at getting affluent white men in their 40s and 50s to spend as much money as they can in bike shops.
The thing that hooked me on cycling was how fun it was to do at a pretty low level. Collegiate racing was just a blast. Every race you had people who'd played soccer in high school or ran cross country and they would show up at these races and just go crazy at the front of the field. No tactical sense, but just super, super hard racing. And eventually you'd see people learn it and start picking up tactics. University of Vermont was always the strong team when I was in college. You got these guys on Sora and Tiagra bikes ripping your legs off on every climb. Your only saving grace was if you'd figured out how to position yourself on a climb or save energy in the wind you could kind of hold with them for the finale and maybe they'd launch their sprint too soon. To me that sort of scrappy racing is what's really appealing about the sport and what's really going to get people who aren't super affluent bike dudes into it. I just want to capture that intellectual, scrappy, snarky energy that the sport has and push it out there. I guess that's kind of the driving force.
Longterm, I can see somebody thinking I'm making a good product and hiring me. For the most part Cyclocosm's really been going on me feeling like there is something more to this sport than is currently being advertised and showing that I can do a good job of exposing it.
You've become one of the sharpest voices for professional race analysis. How do you know so much about bike racing?
That's another question I'm always asking myself. I don't race as much as I would like to now, mostly because the videos take all my training time. But I started as one of those guys in collegiate bike races knowing nothing and learning through pain and people explaining things to me how racing works. I remember the first Tour stage I ever saw was Rubens Bertogliati winning the first road stage of the 2002 Tour. For a long time I thought that was a normal thing. It was supposed to be sprint stage. There was kind of a hill at the end. And he made this late escape and just won the stage. The sprinters eclipsed him just after the line.
I thought "OK, so that's how it works." I was starting these sprints from 600 meters away in college until Todd Yezefski–a really good track racer who was briefly on TIAA-CREF–was like "Cosmo you can't just go out there and be the strongest guy. Even if you are the strongest guy you're going to lose the sprint that way." It was a combination of figuring these things out in racing and watching the pros do it. I remember the 2004 Giro where Alessandro Pettacchi won nearly every sprint stage. It was the peak of the Lance bubble so Outdoor Life Network had nothing really to show but the Giro. It was on live, then on again in the afternoon and evenings. You could just watch these stages over and over again and seeing people changing lines or throwing elbows. Robbie McEwen got caught with a hand sling in one of the stages. It was a great way to see how things went down.
I am not a professional racer. I've never raced in Europe. I'm not even a good domestic racer. But it's always cool to have someone like Robbie McEwen doing commentary and watching a replay of a sprint and saying the exact things that I'm thinking. It's confirmation for me that I'm at least on the right track.
You mentioned that you started bike racing in college. Tell me a little bit about your inroads to the sport.
I'd always mountain biked recreationally. I was an OK cross-country skier in college. I never made varsity, but I was skiing for a good team. All the guys on the ski team were road cyclists in the spring. I picked it up by default. I got an old Lotus out of the big pile of abandoned bikes that the college security would assemble every spring. There was a U lock on it when I got the bike. I took it back to the house and sawed off the lock, cleaned up the bike and tweaked it a bit. I just started riding around Hanover on that. It's really great road riding out there so it was both fun and pretty easy to get into decent biking shape quickly.
I've felt like at times in my career I've been super fit. I'm currently a Cat 3. I feel like I can podium or get into a winning break in most races. Maybe not with a super steep finishing climb. Longer climbs I'm pretty good at. Crits I love and wish I could do more of. Finding the time to train to get that fitness and hold it is hard to do with my current schedule. It's one of the reasons I've been racing a lot more cyclocross lately. The racing is a little bit shorter and, while it sounds a little weird to say it, a little more intellectual. You wouldn't really think that since you start the race and go pretty much as hard as you can go for the whole race period. But you can make up a lot of time by knowing how to set a line for a corner, knowing what parts of the course to invest your energy in versus where you should hold back in a technical section. I would race a lot more if I had the time to do it. I definitely miss it.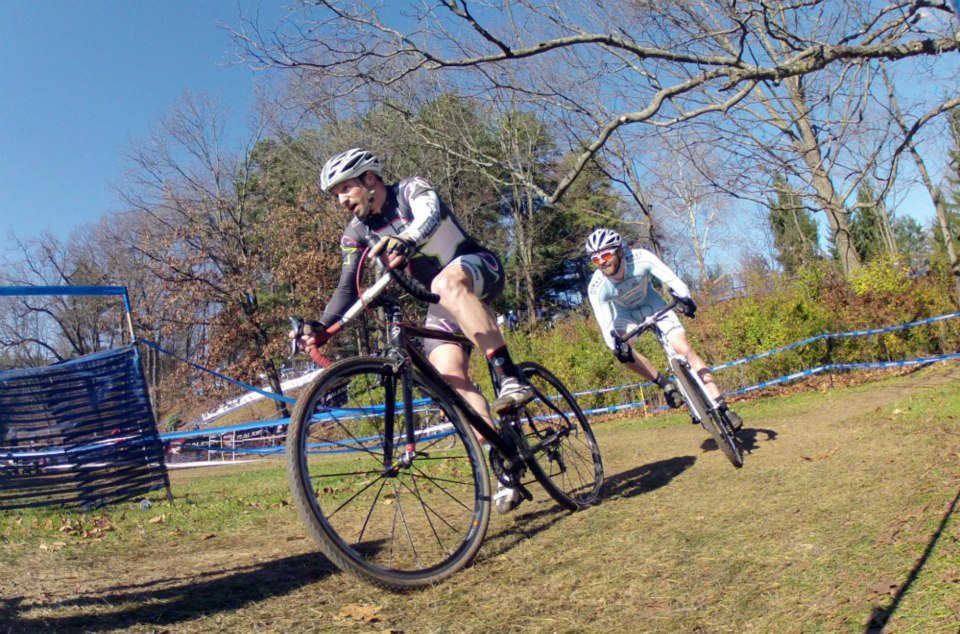 Photo by Colin Reuter.
You're an outspoken critic of doping, UCI bureaucracy, and many of the political absurdities of professional cycling. Often more so than many of cycling's journalists. What's the endgame of your criticism? Do you think there will be meaningful reforms in the sport and how it is run?
I definitely think so. It's important to have criticism. Currently I don't rely on good relationships with the sport to put food on the table. That gives me a luxury to be critical of governing bodies. If you've seen the Daily Show, bureaucracy is a routinely reliable ground for humor.
People are much more concerned about things that they used to be. The general public has seen a lot of bad things and I think they're giving a lot more push back than I think they have before. A lot of the stuff [UCI President Brian] Cookson has been saying has been good. His willingness to talk to people on Twitter and act like he genuinely cares about what people think is a definite change in tone from the previous administration. Though I thought it was weird that he called out Kathryn Bertine, the Half the Road director/producer. I personally would like to see more changes at USA Cycling. There are some institutional reasons for this. I think things are moving in the right direction there, too. Though I'm not particularly well connected to anyone there to know for sure. It's just sort of a feeling.
The point of the criticism is so there are people saying it, so there's a link people can point to. People watching the podcast know that there's this history–a reason to question using USA Cycling's insurance or choosing to sign up for races using USA Cycling's registration system. I do see hope for longterm change and I'm happy that I do.
You're obviously a few steps outside of professional cycling, but do you have any sense that cycling is cleaning up, doping wise? Or is it as dirty as it's ever been?
I certainly wouldn't say it's as dirty as it's ever been. I feel like just watching this year's Liege-Bastogne-Liege, when was the last time you saw so many guys who've been superhuman in the past make a dig and not be able to follow up? Valverde was pretty active in the final kilometers, but he never did what he used to do. Gilbert crushed it on the finale of Amstel this year. At his next race, not only did he not have the ability to do that, he didn't even try to do that. People didn't seem nearly as tired in the tours when I first started watching them. Now you see this reluctance, this humanness you didn't see before. But it's really hard to know anything based on just watching.
I don't like the trend that's come up where people are inferring cleanliness or dirtiness based on results. I think it's cool to compare times just to get an idea of how fast people are climbing now versus how fast they used to climb. But I don't think the data are anywhere near granular enough to get a precise notion of how many watts per kilo someone's putting out on a climb on a given day.
The comparison I like to make is you watch Lance in 2002 and it's like watching the boxing in one of the Rocky movies. Mr. T and Sylvester Stallone are just throwing haymakers at each other. You watch today and it's Chris Froome and Nairo Quintana spinning these tiny little gears and making these five and six second accelerations then kind of slowing back down. I forget what climb it was last year, but Froome would power away and Quintana would claw back again and again. That to me is not only better racing, but it feels more human. I can imagine seeing that in a Cat 3 race, albeit at far slower speeds on far shorter climbs.
My impression is that things are a lot cleaner. But you listen to some of things these mangers say who were in this sport when there was a tremendous code of silence and there's still this reluctance to do much more than say "oh it's bad for the sport." There are still shadows and there are still people getting popped for doping. From my point of view it's great when people get caught doping. Do you want them to get caught for DUI or do you want them to just drive around drunk? It's a good sign when there are punishments being handed out. And maybe even a better sign that people have gotten a little more even handed in how they hand them out. In general things seem to have gotten a lot better over the last 10 years.
You touched on this earlier, but do you have an endgame for Cylocosm? Is the plan to try and make it your full time job?
Definitely. Its getting to the point now that I could conceivably support myself on ad revenue if I chose to monetize. Certainly the numbers are looking OK. The copyright issue is really the albatross. One copyright holder might not care or one video might not get picked up by content ID by YouTube. Then the next video gets taken down five minutes after it's been uploaded. Then there's a two week long process of trying to get it reimposed through the Digital Millennium Copyright Act, yadda yadda. It would be a lot easier, especially in terms of access to resources like having the footage in the highest possible definition immediately after a race, to work with a copyright holder or a broadcaster and makes this my day job. At the same time, it's been kind of fun to do it as a pirate on a shoestring.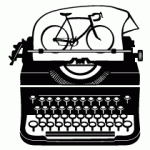 Like what you read on The Bicycle Story? Support the work with a donation or by buying a shirt.