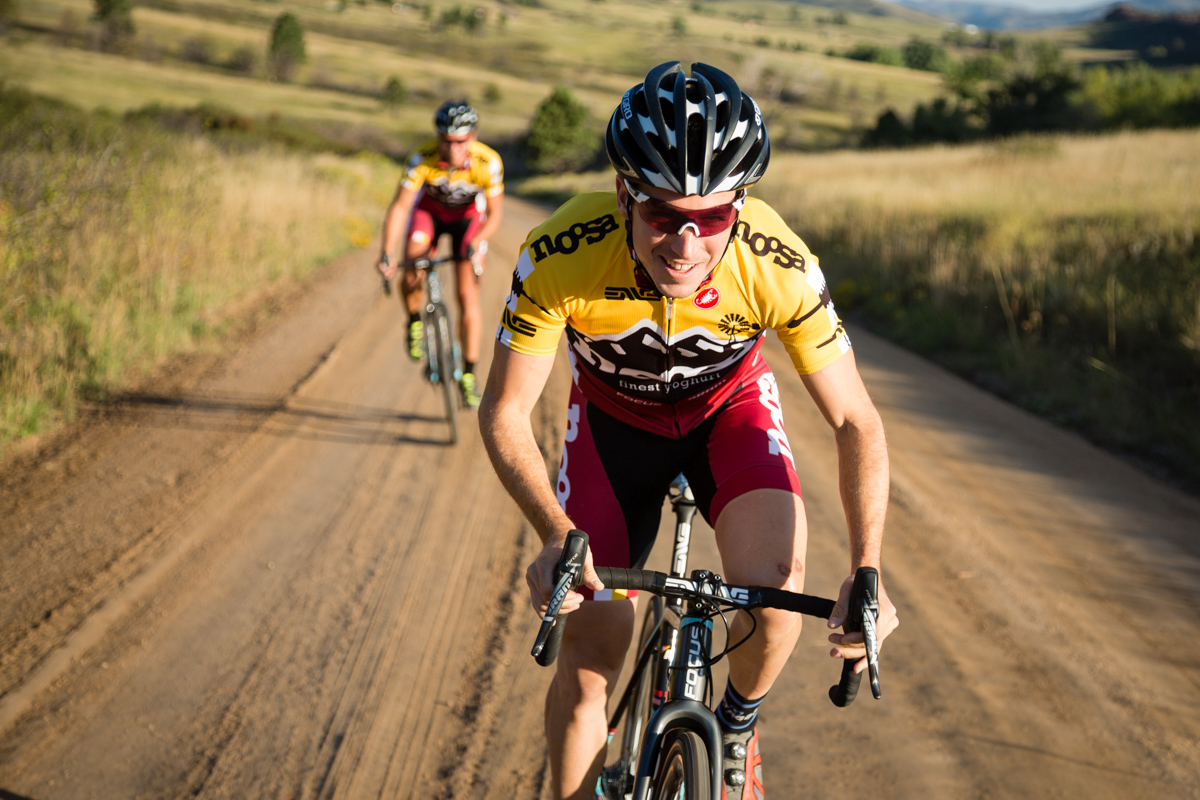 Allen Krughoff riding in Colorado. Photo by Dane Cronin.
Nearly any conversation about U.S. cyclocross these days will hit on two points: its status as a participant sport and its explosive growth. USA Cycling says it's the fastest growing sector of cycling in America, with participation numbers quadrupling over the last decade. That boom paints a picture of a big sales of cyclocross bikes and a sport flush with sponsorship money and good salaries for professional athletes. But that's often not the case. While there are certainly some American cyclocross pros making a nice living, many racers receive little money beyond travel expenses, equipment, and race-day support and often have to hold down another job to make their racing life viable.
It's a reality Allen Krughoff knows well. Over the last few years he has established himself as one of the best domestic cyclocross pros, notching wins and podium spots at the country's biggest races (as well as an impressive 7th at CrossVegas as one of the few Americans able to hang with a stacked field of Euros). Financial success as a bike racer hasn't been on such a consistent rise for Krughoff, however. Last summer, on the cusp of his best season yet, he and fellow pro Meredith Miller were scrambling to pull together sponsors for their new, two person Noosa Professional Cyclocross program. I spoke to Krughoff about the difficult business side of being an American pro, his winding path to cyclocross racing, launching and maintaining his own team, and more.
How'd you get your start in bike racing?
My family moved to Boulder, Colorado from Illinois when I was about 13. When I was in Illinois, you'd have to ride your bike really far, kind of around corn fields, to get to other neighborhoods to go hang out with your friends. So I started riding a lot as a kid there. When I moved out here, I was like, I gotta try mountain bike racing. I did a race and it was just awful. It was the hardest thing I'd ever done. We just climbed to the top of Keystone Mountain and descended back down. But I was hooked. I met some buddies in high school and we formed this small Specialized junior factory team and started mountain biking and road biking. And it just sort of went from there.
When did you break into professional racing?
Probably around 2007 or 2008, I was really trying to make it on the road. I was racing with the Rio Grande cycling team, which is a elite amateur or pro-am team, I guess you could call it. We traveled around and did all the NRC stage races. I was never good enough at one specific thing to warrant getting looked at by a pro team so I decided I was going to stop racing. I'd been doing photography and video production, which is what I do the rest of the year to pay the bills. I decided I was going to pick up my photo and video work and kind of shut down racing. I'd been racing a couple seasons of cross and enjoyed it. As soon as I had less time to train, I was a lot more efficient and I just got way faster. I concentrated on cross and it worked really well with the freelance schedule.
Were you with Boulder Cycle Sport when you decided to focus on cross?
I raced with them two seasons, maybe three seasons. During that time I decided to just focus on cross. I would do what I needed during the summer to get ready for cross–road racing and mountain biking, etc. A big turning point for me was getting 19th at nationals, probably five years ago. The last year it was in Bend. I thought, I could possibly be good at this.
A few years later, I was talking to Raleigh's team manager and telling him I was trying to get on a full time team. I could make it work with my job to take time off and travel and race. But I hadn't made much progress with any of the existing pro teams at the time, which were pretty much Cannondale, Kona, Rapha Focus, and then Raleigh. The Raleigh team manager said, "I can't bring you on, cause we don't have enough budget to hire another person. But Raleigh does this Mid-Summer's Night cross race where the top amateur will take a spot on the team." For the month leading up to it I trained specifically to get a little fitness in the summer, which is normally not the routine. I loaded up my stuff and drove eight or nine hours out to Utah from Boulder. Jonathan Page beat me and he technically didn't have a contract so per the rules of the race he was eligible to take an unpaid contract with Raleigh. But he thought on it for a little bit and decided not to so that's how I got a spot on the team.
Did it morph into a paid position on the team or was it always just support and travel stipend, but no actual salary from it?
No actual salary from it. It was, "everything's covered and you'll be able to keep some equipment."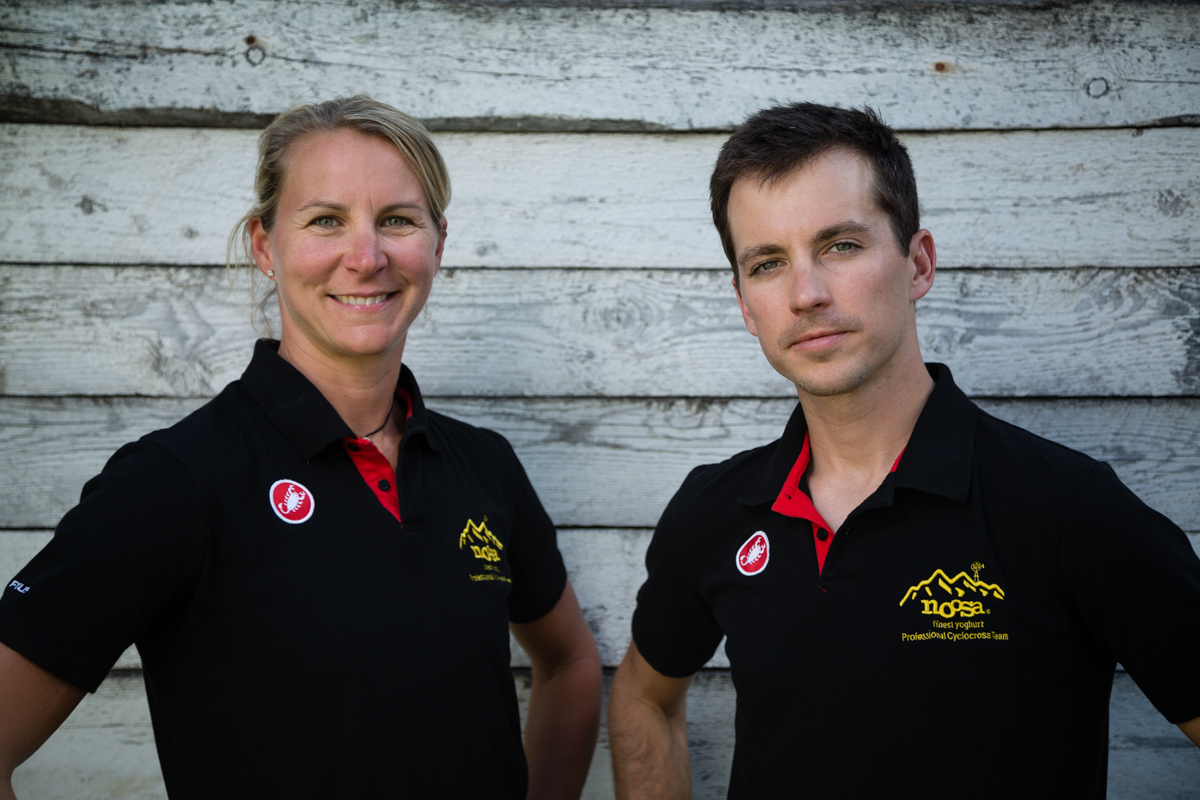 Noosa CX teammates Meredith Miller and Allen Krughoff. Photo by Dane Cronin.
I think there's a perception from the general cycling public that everyone who's racing in the pro ranks and traveling around with teams are getting paid salaries to race bikes, but that seems like the exception more than the rule.
Yes. There's a major hustle and flow, I guess you could say. There's ways to make it work. But yeah, there's very few people getting a check written for them that's not a reimbursement from a team. At the end of the year you get to keep two bikes and some wheelsets and take home all the prize money you make. Plus you don't pay for anything all season and have no living costs while you're on the road. Then you sell a couple bikes for five grand each.
Tell me about launching your own team. Was it hard to line up sponsors and put together a new program?
Meredith and I were both on the same bus going up to ride trails west of Boulder. There's a regional bus that will take you up to the higher country. We started talking about what we were going to do for cross season. I hadn't heard what she was going to do and Raleigh said that they didn't have a spot for me on the team. At this point it had been about three weeks of me thinking I'm going to put my own thing together and had started reaching out to people, and Meredith was in the same boat. She was thinking of doing her own thing and reaching out to her connections to come up with a small program. We realized we had very similar personalities in that we're very outgoing and friendly and that we could create this two person team brand that we have now. We started using every contact we had both to put together equipment sponsors and non-endemic sponsors. [Ed's note: non-endemic sponsors refers to sponsors outside the bike industry.]
It was a lot, a lot of work. We're managing to have a salary riding for the team, but the amount of sweat equity we put in was substantial, leading up to it and on going. I went to school for business and entrepreneurship and that definitely helped in the contracts and sports marketing aspect of getting the team together. Meredith has so many years in the sport that she's got a lot of contacts that really appreciate what she does and her personal brand. We combined those forces and it was a really good marriage of talents.
Now that you're co-owner of a team, I'd imagine you've got even more insight to the business side of cross. Do you feel like professional US cyclocross is a sustainable business right now? Can athletes make careers as professional racers?
I think we're still trying to come back up from where we used to be with the USGP series. It was the circuit and gave everybody a plan: you're going to go to these races through the season. That's a pretty marketable thing. I guess my vision, so to speak, of cyclocross being successful is to have these smaller teams like Meredith and I have. Not a lot of vehicles, not a ton of staff. It's kind of lean and mean. There's no room for filler.
You think it'll continue heading in the direction of smaller programs like yours?
You've gotta factor in the whole economic recession in general when you look at where the sport is. When the USGP went away we also were having a major falling out of the economy. You've got bike companies just trying to make it and they don't have a lot of disposable budget for a big factory cyclocross team. At the same time, I believe cyclocross bikes are seeing more and more increase in sales in general markets, at least the last time I looked into it there was. And there are more companies making cyclocross bikes right now, like Niner or Pivot. There's a lot of growth from bike brands in the cyclocross market. I wouldn't be surprised to see more factory teams coming around.
But, I could see them finding ways to do them more efficiently. A quote unquote pro factory cyclocross team is insanely cheaper than a pro road team. In terms of personnel and equipment. Cyclocross is very equipment intensive, but you take a road team, they've got TT bikes and road bikes and way more staff and team vehicles for the races.

Allen Krughoff racing at last year's US Open of Cyclocross. Photo via noosa.cx.
I guess the big question is whether or not you think cyclocross will grow out of being a niche within a niche sport in America.
I definitely think so. For sure. I want to be optimistic that it will. Mostly because it's hands down the most spectator-friendly aspect of cycling. I've seen it in Meredith and I's work to land non-endemic sponsors. You show people what cyclocross is, especially if they've been to a race. They get that the action is within arms reach and it doesn't just fly by one time. They see the marketability of teams and having their products in front of spectators there and the repeat exposure of a professional team.
From my experience trying to sell sponsorship as a road rider when I was involved with the Rio Grande team, it's much harder to pitch the marketability of a road cycling team and even more so a mountain bike team. One of the bigger things will be the growth of the sport at a participant level. I heard last year cyclocross race registrations surpassed mountain biking as the highest participant cycling discipline in the country. That just happened, so we'll have to see which way we're trending. But I'm excited. There's so many ways to engage participants and spectators at races and outside of racing. There's a lot of options there for companies that want to be involved in the sport.
You've clearly worked hard to establish yourself as a contender these last few years. Do you have any concrete goals you want to get done with your cyclocross career?
I definitely want to make the World's team a few more times. It would be a very long shot if I was considered this year. I had such a mid-season slump with sickness and fatigue that I'm behind the 8 ball. I'm not where I wanted to be results wise. [Ed's note: this interview was conducted in December before World's consideration. Krugoff was not selected.] Part of my excitement now is with growing this Noosa CX program. Not necessarily making it bigger, but making it a very successful, well executed professional cyclocross team. I take a lot of pride in that along with racing for the podium. As we get things more shaken out with the team, it gives me more time to relax a little and focus on the racing and training. Beyond that, I just want to see this entire sport grow. Tim Johnson and Jeremy Powers are great examples of people who want to see it succeed. They're not just invested in being at the front of the race, they're invested in seeing the numbers of people at races growing and the number of people racing growing. That's pretty cool.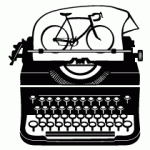 Like what you read on The Bicycle Story? Support the work with a donation, by buying a shirt, or sharing it with your friends.