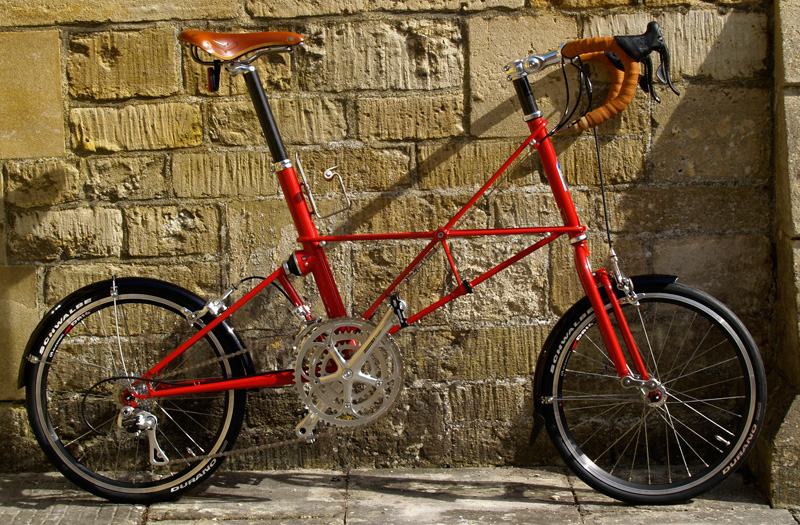 The first time I saw a Moulton bike, it was on a Seattle Randonneur's 100k populaire. I'd caught up to a man on a Moulton and rode with him for a while.
Making small talk, as one does when riding with a stranger, I said, "That's a pretty wild looking bike you're on." Without missing a beat, he replied, "It rides beautifully."
Dr. Alex Moulton's unique design was introduced to the world with the 1962 launch of Moulton Bicycles in Bradford-upon-Avon, England. The many-triangle design is supposed to provide a natural suspension while making the bike stiff like a traditional double-diamond frame. The small wheels, run at high pressure, offer low rolling resistance. The compact design was meant to facilitate easy storage for commuters.
British filmmakers/branding firm Well Plastic produced a short documentary about the company, providing a glimpse into how the frames are made and the history of Moulton.
MOULTON BICYCLE COMPANY – MADE IN ENGLAND from WellPlastic Films on Vimeo.