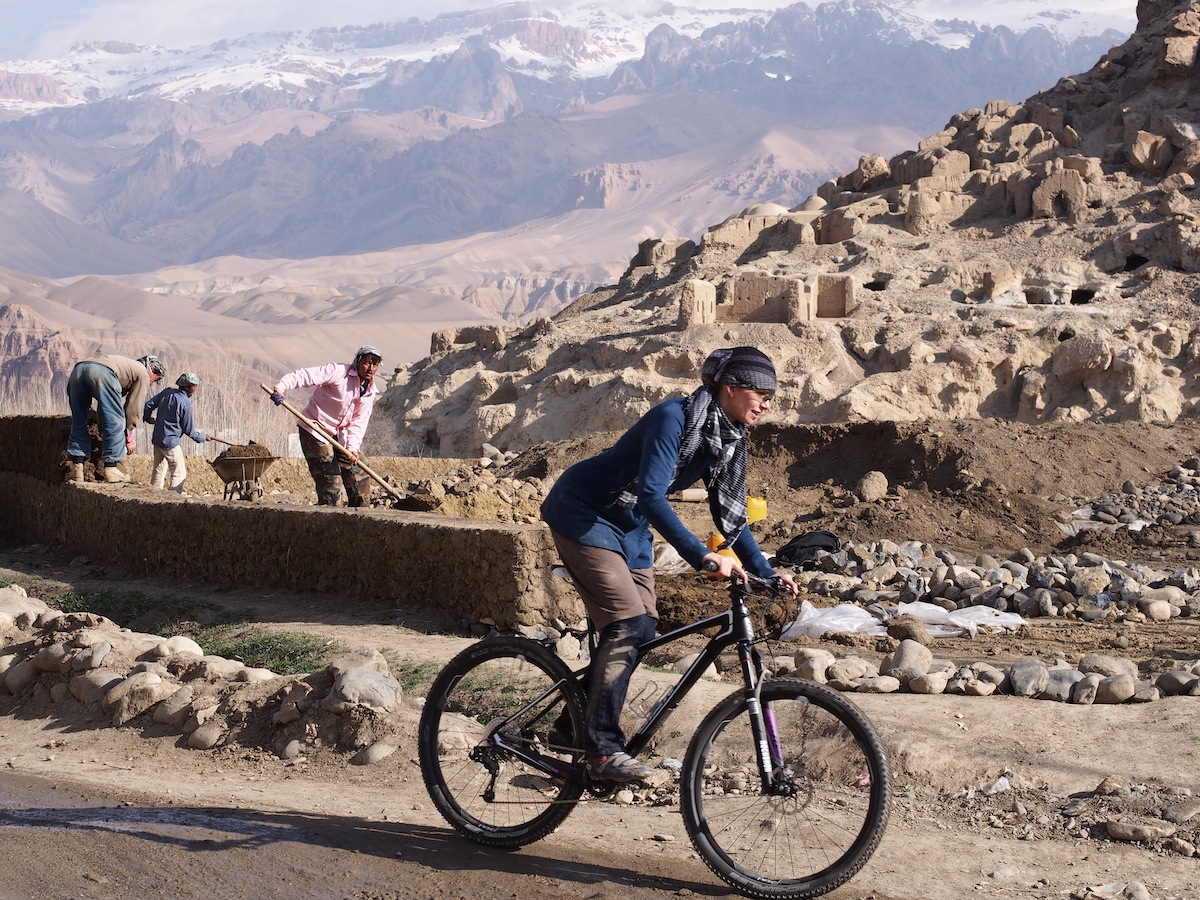 Shannon Galpin mountain biking in Afghanistan. Photo by Deni Bechard.
Most cyclists would agree that the bicycle is far more than the sum of its parts. As a means of transportation it has implications for climate change, socioeconomics, equity. As a sport it is medicine for our mental and physical well being. As a culture it connects us to people far and wide. And though it touches so many facets of our lives and is an important tool for change, most of us in developed countries would stop short of saying that bicycling is revolutionary. In a country such as Afghanistan however, bicycling has the potential for revolutionary transformation. It is, as Shannon Galpin discovered, a metaphorical and literal vehicle for improving the lives of women and girls living in a country consistently ranked among the worst on women's rights.
Galpin first traveled to Afghanistan in 2008 as as founder and President of Mountain2Mountain, a nonprofit focused on women's rights in conflict zones. Her work initially involved a wide array of arts and education projects. Then in 2009 she brought her mountain bike to the country, went for some rides, sparked the sort of conversations with locals she needed to have about why women weren't allowed to bike, and found the new focal point for her mission. The intersection of bicycling and Afghani women's rights was further solidified in 2012 when she met the newly-created women's National Cycling Team. Now Galpin is working to support the team and use cycling as sport to shift the cultural taboos about women biking for transportation and fun. Along the way, she has written a memoir, helped produce a documentary, given TED talks, and continued advancing Mountain2Mountain's mission. I spoke to Galpin about her work in Afghanistan, breaking norms as a woman on a bike, projects with Mountain2Mountain, the National Cycling Team, and much more.