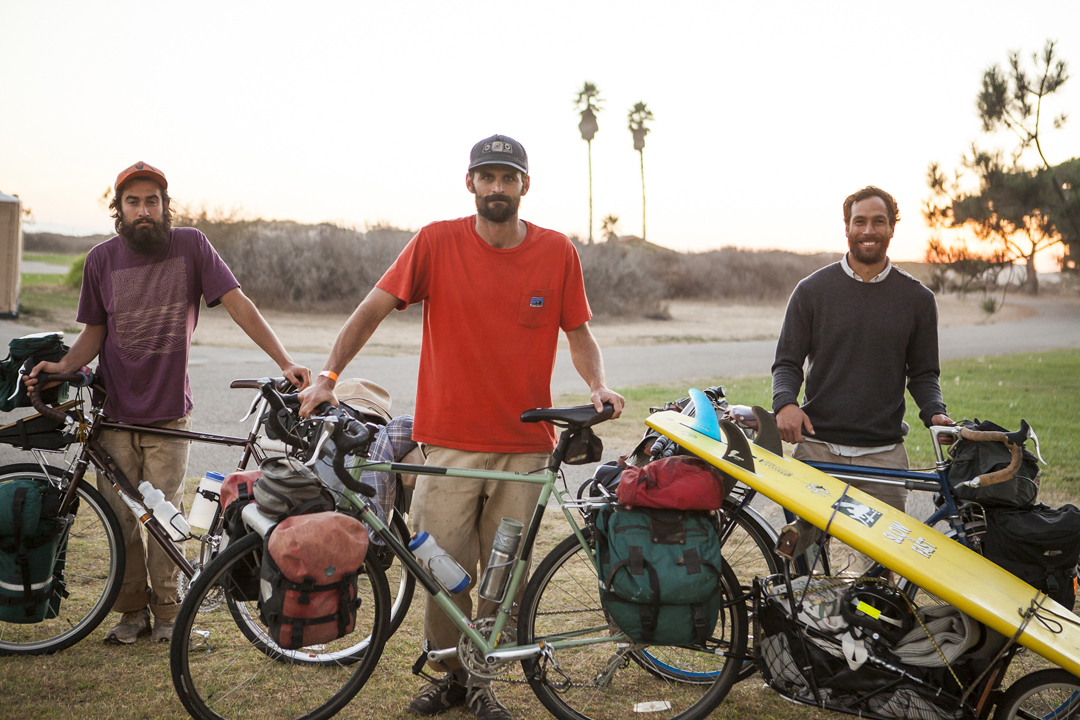 Kellen Keene, Dan Malloy, and Kanoa Zimmerman on the Slow is Fast surf tour. Photo by Kanoa Zimmerman.
Dan Malloy's surf career began in typical fashion. He started competing in and winning contests as a teenager and eventually attracted the attention of big name sponsors such as Billabong and Hurley. That sponsorship lead to a cycle of world travel for contests, photo shoots, and video filming. For Malloy it was an exciting and privileged experience, but one that also led to serious burn out. He quit competing in the early 2000s, concerned that contests were killing his love for surfing. He continued traveling extensively filming videos, doing photo shoots, and working as a brand ambassador and product developer for Patagonia. In the process he evolved into something of a professional surf nomad with near-constant trips to standard surf destinations such as Indonesia, Hawaii, and Mexico and breaks as far flung as Liberia and Antarctica.
Now 36, Malloy has settled down a bit, at least by his standards. He and his wife have a small working farm with goats and produce in Ojai, California. But he still finds time for surf adventures. In September 2012, Malloy and two friends, Kellen Keene and Kanoa Zimmerman spent two months bike touring down the coast of California surfing and staying with farmers and artisans along the way. From that trip they created Slow is Fast, a book and film that document the surfing, riding, and people they met. I spoke to Malloy about the ups and downs of a surf trip on two wheels, the unique perspectives bike touring provides, lessons learned from his time with farmers and artisans who live intentionally, the possibility of future bike and surf trips, and much more.