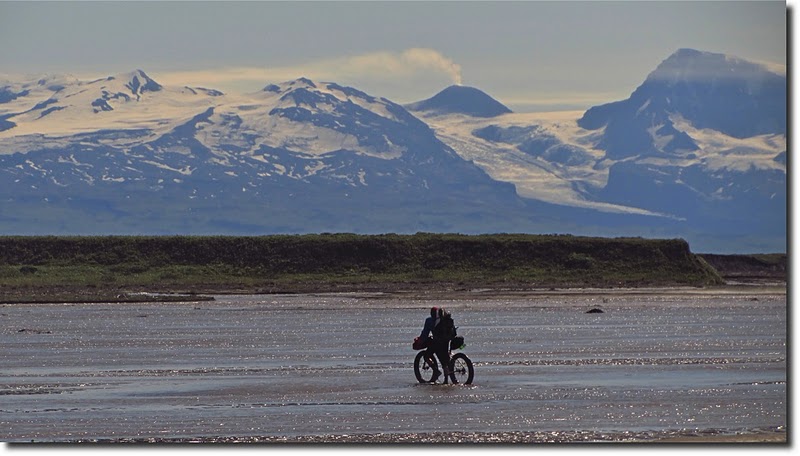 Image by Mike Curiak. From lacemine29.blogspot.com
Fat bikes are taking off in a big way. Once predominately the domain of Alaskan adventure racers tackling Iditasport, fat bikes are now being used for everything from mountain biking to bike packing to urban exploration. But at their heart, fat bikes still seem best suited as wilderness adventure machines, ready to tackle terrain long after the roads and trails have ended.
Mike Curiak, Eric Parsons, Dylan Kentch, Doom Fishfinder, and Roman Dial did just that this summer. The crew biked and packrafted along Alaska's Lost Coast from Yakutat to Glacier Bay.
Curiak put together a beautiful video from the trip that does a great job of capturing the Alaska's rugged, wilderness coastline. Watch it and enjoy ten minutes of vicarious adventure.