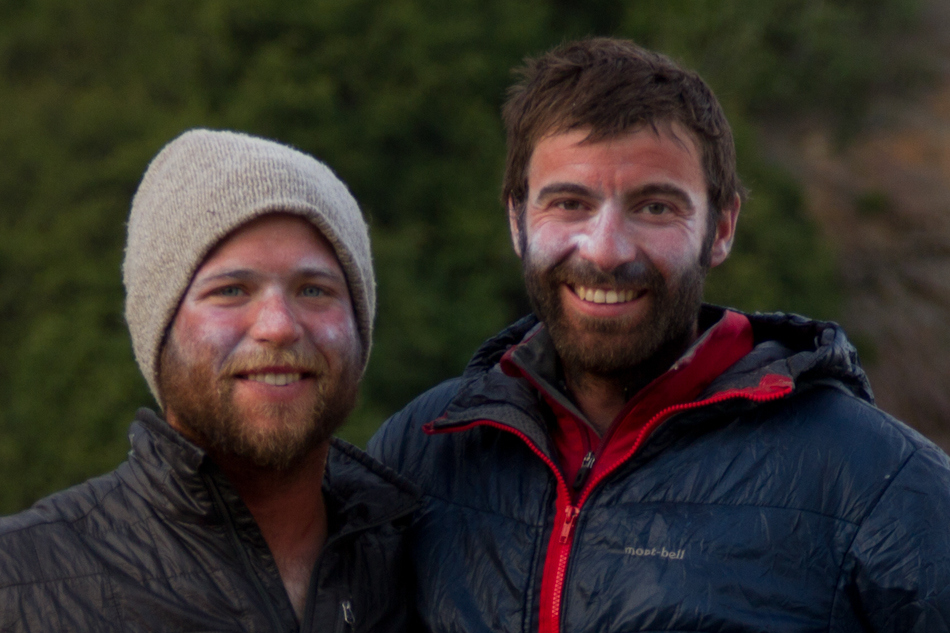 Luc Mehl (right) mid-way through a 200 mile ski and packraft trip. Photo by Danny Powers.
Luc Mehl is an adventurer in the truest sense. His deepest passion is to set a course across a tract of the Alaskan wild then cover it by foot, ski, packraft, bike, and even ice skate. He documents his human-powered traverses in great detail on his website through photography, video, and writing. For the past several years, his biggest objective was to complete traverses across North America's three tallest peaks–Denali, Logan, and Orizaba–trips that took Mehl and partners across hundreds of miles of forests, desert, glaciers, rivers, and mountain peaks for nearly a month each time. In between, he's done dozens of smaller traverses and many summer and winter Alaska Mountain Wilderness Classics, brutal point-to-point adventure races.
Bikes played an important role on two of his "Big Three" traverses, but Mehl is not a cyclist, per se (though he loves mountain biking and recently got a fat bike). Nonetheless there are universal themes of challenge, risk, reward and satisfaction in his adventuring that transcend modes of travel. I spoke to Mehl about growing up in the Alaskan interior and his early introduction to adventuring, the logistics of 30-day wilderness trips, what he gets out of his traverses emotionally and physically, balancing the very real risk of death with the rewards of his trips, and much more.