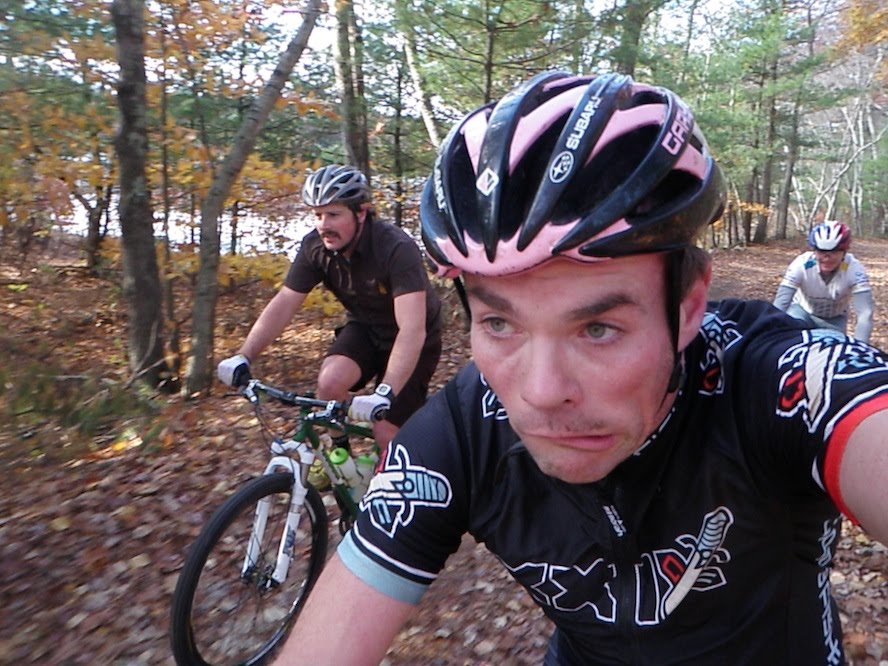 Arguably, Thom takes cycling as serious as it needs to be taken.
Thom Parsons plays a lot of roles in the New England cycling world. The self-proclaimed dirtbag mountain biker is a former professional racer, co-founder and primary content producer for DirtWire.tv, and works as Operations Manager for Boston Bike's Roll it Forward and Youth Cycling programs. Thom and I discussed his history as a racer, the opportunities he's had to travel far and wide as a video interviewer, his work with and eventual departure from Cycling Dirt, and his experience trying to get more kids and low-income residents into biking.
Long before you were making pros uncomfortable with your Christopher Walken and Ultra Enduro Dyude characters in interviews, you were a pretty serious bike racer. What's your background in racing?
I've been a dirtbag mountain biker since high school, but it wasn't until after I had a major, elective back surgery that I got semi-serious about riding. After rehab, I came back all healthy, strong, and relatively thin. A year after the surgery I did my first sport race and got fifth … and got called a sandbagger. A few weeks later I wanted to go race again but I didn't have a car. My ride was an Expert and he wasn't leaving early enough for the Sport race so I upgraded. I finished about half way down, but I was pretty stoked. After that I spent several years sucking big time at bike racing until, one day, I decided to go race an event I didn't really care about on my singlespeed, just to see what it was like. It went well, I wound up beating a guy who was consistently finishing two minutes ahead of me. Oh, and I won. A couple years after that I won the overall in our regional, USAC pro series, racing a singlespeed against geared riders, earning a legit upgrade from Semi-Pro to Pro. I bought the UCI license just to say I did it and raced exactly one race where I needed to wield it — the Tremblant Canada Cup. The highlight was getting caught by Emily Batty. The fans went nuts as we went through the little, faux, Euro-village at the base lodge — "GO EMILY BATTY!" and then, a few seconds later "GO ZINGLE-SBEEDER, YOU ARE DA MAN, DOOD!"
Since then I've come to the realization that I am a Masters, amateur athlete and there are only so many sacrifices I am going to make to do semi-well at a silly bike race. Beer, pizza, and epic group rides are all better than doing wicked well at bike racing.
What's the appeal of the extended pain and suffering of endurance racing?
Endurance racing is pure. It's the where the true soul of mountain biking is, I believe. It's not a show for the fans … there are no fans. It's just you, your bike, the trail, and lots of gastrointestinal distress.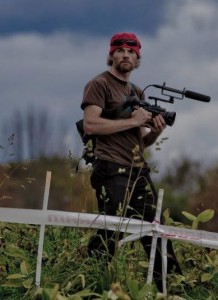 How did you get involved as an interviewer with Cycling Dirt?
I guess it was in 2010. Colt McElwaine approached me after the Glocester Grind, this kind of terrible, little local mountain bike race. He interviewed me and I giggled uncontrollably the whole time. I was a mess. Then he did a "Pro Bike" with me where I talked some nonsense about my Q-Factor … idiot. Afterward he asked "have you ever thought about doing this?" "Doing what?" I asked. "Interviewing people after races you go to." I think he just wanted someone to make him look good because I showed zero potential.
That year Colt hooked up a couple gigs where I got to race 100 mile mountain bike races and stage races for free while doing video coverage for them. That was good enough for me at the time. It kind of grew from there.
That gig took you all over the country to cover racing, often via absurdly long solo drives. What are some of your favorite experiences from both attending races and traveling between them?
Man, that's a tough one. There are so many. I mean, I get to ride bikes in so many amazing places with so many awesome people. I'm looking forward to heading back to Bend, Oregon for the High Cascades 100 NUE race.  It's one of my favorite places. You've got trails out the door, a river to float on, and Deschutes Brewery. I'm actually considering racing it on the singlespeed.
Who's the best pro to interview?
Adam Myerson is good. He's always super-interesting, very thoughtful, often controversial. Steve Tilford is another good one, total loose cannon, you never know what's going to come out of his mouth. Kevin Carter, one of the fastest guys on the 100 miler circuit is, hands down, one of the funniest guys out there. If he were as fast as he is funny he would win every race.
Why did you decide to break off from Cycling Dirt to launch Dirt Wire TV?
Ah, to be honest with this one or just say some crap like "it was a bad fit?" I guess enough people ask me this that I should just come out and explain it once and for all. First off I should make clear that Cyclingdirt is just an arm of Flocasts which is a sort of generic video-based sports coverage system. Their flagship site is FloTrack. They are also responsible for FloWrestling, and Gymnastike. (There used to be a sailing site and a swimming site but those went bust.) Their business plan is to have forty sites like Cyclingdirt, cookie cutter style. I won't speak too much to Colt's side of things, but needless to say, that was not his vision. He wanted a kick-ass, unique site because he freaking loves cross and mountain biking.
How much do the Flocasts guys know about Cross, how much do they care about mountain biking? After Colt's departure they asked me if we could go to "year round cyclocross coverage," because "Y'know, you do all right with all your endurance mountain bike stuff, but the cross stuff gets the BIG VIEWS." I asked if they were also going to start a year round bob-sledding site. They didn't get it. They were also pretty keen on doing more doping news. Because that's what cycling media needs.
Relations between Colt and Flocasts went south in the middle of the 2012/2013 cross season, I stuck around long enough to fulfill my obligations to The Verge Series and Shimano New England Pro Series then I moved on, starting up DirtWire.tv with Colin from CrossResults/Bikereg and Dave Chiu.
The idea behind DirtWire.tv is to cover things that the bigger media sites aren't going to cover (and major UCI cross races…). We're usually hired by promoters but sometimes sponsors or interested parties step in and cover the cost of the video coverage. It makes sense as a promoter to bring us in, we help get more people to your race and give visibility to the sponsors. It's not so Pro-centric as Cyclingdirt was/is, it's more about covering the event–capturing the vibe, the experience. The focus is definitely more New England than anything, but we're willing to go anywhere.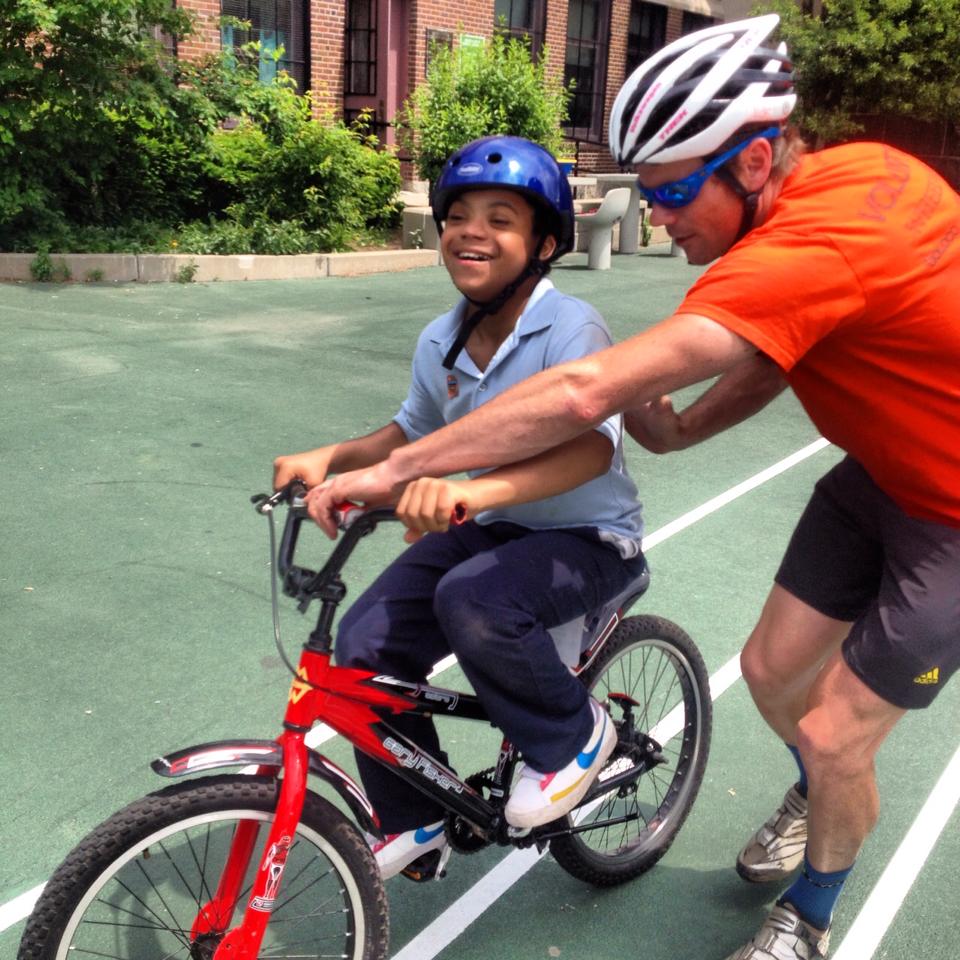 In your other life, you are Operations Manager at Roll It Forward in Boston. What does that job entail?
Roll It Forward is an initiative of Boston Bikes. We take in donation bikes from our partners—Various DPWs and bike shops—fix them up and redistribute them to low-income Boston residents. I worked in bike shops for about fifteen years and this is a way better job. I was miserable working on Colnagos for rich douche bags who don't ride them; I'm happy as hell working on Huffies for homeless guys who will.
I also work with Youth Cycling Program. YCP goes around to Boston City schools and does bicycle safety training. With the little ones it's bike rodeos and actually teaching kids to ride for the first time. You never get sick of the "fly away little bird!" feeling of getting a kid rolling for the first time. With the high schoolers we end up going out on rides on the streets, through Boston traffic. Most of the time it goes really well but I am amazed at how horrible Boston drivers can be to children. People regularly endanger the lives of grown-ass, living human beings with their cars.
Part of your role as an advocate is to connect low income residents with biking. What are some of the barriers you see that are stopping low income folks from riding? What can people do better to eliminate those barriers?
The biggest barrier I see is the transition between high school and adulthood. We're not going to see many of these kids go on to be cyclists. They'll put away their "childish things" and go buy cars they probably can't afford (shoot, I can't afford a car). There's a stigma surrounding cycling in urban areas, it's what crackheads do, drunks, losers. I'm one milk crate short of being a total fruit-cake commuter but I think it's important to make cycling seem like a cool, recreational activity to kids in the city. It would be great if professional athletes who ride bikes played it up more: former Boston Celtic Ray Allen has a custom (Somerville) Independent Fabrication road bike; Boston Bruins behemoth Zdeno Chara has a custom Trek Madone in B's colors; and LeBron James rides his bike to games. Kids in Dorchester don't give a crap about professional cyclists, but  these guys could make a difference.
Hey, if Jason Collins can come out as the first gay active professional sports player, those other dudes can come out as cyclists. It's a brave new world.