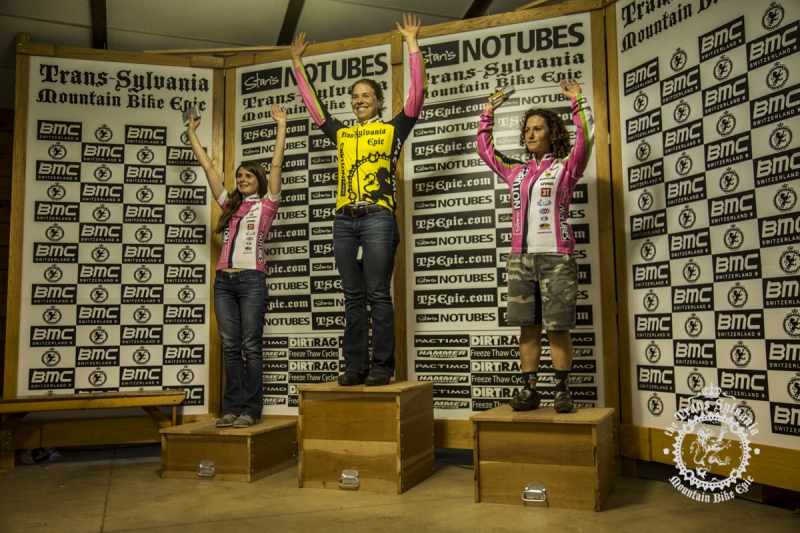 Amanda Carey atop the podium at the 2013 Trans-Sylvania Epic. Photo via Trans-Sylvania Epic.
Amanda Carey is Newton's First Law personified. She started moving (and moving fast) a long time ago and seems incapable of stopping. Since college she's been a Jackson Hole ski bum, land conservationist, bike and pedestrian advocate, professional mountain biker and cyclocross racer, coach, and Executive Director of a mountain bike advocacy nonprofit. Often times she was doing a few of those at any given time. As a pro mountain biker she focused her energy on 100-milers and multi-day stage racing, notching wins at the Breck Epic, Trans-Sylvania Epic, and Pisgah Stage Race and earning multiple National Ultra Endurance series overall titles. In December 2014 she started her new role as Executive Director of Mountain Bike the Tetons. It is perhaps unsurprising that we had lots to talk about. I spoke to Carey about her years as a professional racer, the appeal of endurance racing, her new life as a mountain bike advocate, the major access hurdles mountain bikers still face (and fat bikers are starting to face), and much more.
I gather you've taken a winding path in your career from ski bum to Executive Director. How did you get into bike racing in the first place?
Like a lot of women in this sport, it was sort of by accident. I bought a mountain bike my senior year of college to commute on because I didn't own a car. I moved to Jackson Hole, WY to be a ski bum the following year. I had the gear in the back of my car and was looking for something to do in the summer time so I started riding my mountain bike. I just fell in love with it. It was very similar to snowboarding and I figured out I had a little raw natural talent at it. I got better and better until it became it's own animal. I joined a club team. I started going on group rides and that was that. I didn't really even start riding bikes until after college, so it's still kind of new to me.
How did you end up as a professional racer?
I did the ski bum thing for a couple of years. Then I started working for the Jackson Hole Land Trust when I figured out ski bum life wasn't going to be sustainable. I worked for the land trust for a while then I moved over to Friends of Pathways, which is a cycling and pedestrian advocacy organization. I was a development director there for a year and a half. At that point I realized I wanted a break from nonprofits and also figured out if I was going to make it as a pro that was the time to try. That was 2008.
Going pro was a dream come true. It was hard work, but it was such a labor of love and something I'd been working for what felt like so long. Though in reality it wasn't a very long time. But when I finally got the opportunity in 2008 to race with Kenda it was like, somebody pinch me, this is amazing. Being able to travel and race and be supported was pretty special. But I realized really quickly–which probably explains my latest career transition–that just racing wasn't going to be a good fit for me. I did it for a few months and started to feel really restless, so I started a graduate program that summer while also being a pro racer.
There seems to be a theme of you staying incredibly busy in your life. I know you ended up focusing on endurance racing for a lot of your race career. What's the appeal of those super long days on the mountain bike?
When I first started racing pro, I realized that the nature of travel was a little … I don't want to call it weird, but maybe confusing to me. You travel all this way and you go ride the same race track in very small circles for a short amount of time. It just seemed like so much training and travel and stress for not being able to see that much trail. That's really what it came down to. I really like long days on my bike a lot. Getting into endurance race was a fantastic excuse to ride long hours. I still travel across the country, but then I get the opportunity to go see 100 miles of new trail. I wasn't stuck in some venue on a little race track. I got to see some amazing places in the country, places I would've never visited on my own. I could go for a 9, 10, 11 hour bike ride and feel like I got some serious bang for my travel buck.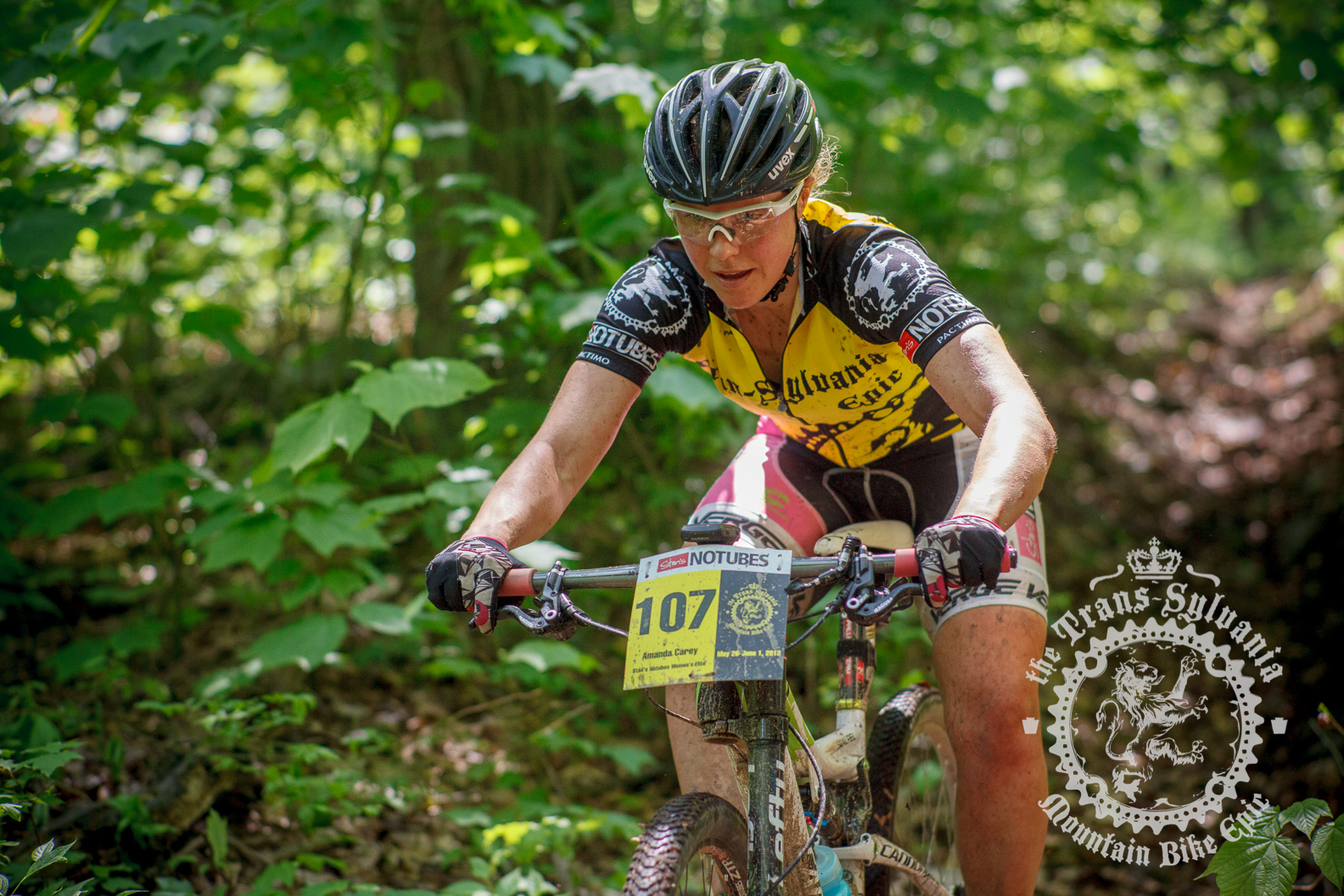 Amanda Carey sporting the leaders jersey at the 2013 Trans-Sylvania Epic. Photo via Trans-Sylvania Epic.
In all that race travel, were there any places or particular success that really stand out to you or that you're most proud of?
Someone just asked me this the other day and I think honestly in my career I'm most proud of the fact that I was able to seek out really good races based on course quality and supporting promoters that I like. All the stage races I did like the Breck Epic, Transylvania, the Pisgah Stage Race. There's just so many. One that really stands out to me is when I won the Pisgah Stage Race back in 2010. I had never been to the east coast before and I saw the Pisgah race as, again, this opportunity to go explore and see something new and figure it out. Being able to show up there on terrain that was so foreign to me and gnarly and technical and being able to be so successful, that was a pretty critical turning point in my career. I thought, I really can do this. I can learn to get better at riding a bike every time I go at it.
Why, coming off all of these success at big races, did you want to go back to the nonprofit world?
I love riding my bike. And I love racing. I think no matter how fit or unfit or pro or unpro I am, I'll always race. The part of racing I enjoyed is the process. I've always been a very process oriented athlete. The outcomes, winning the races, is just very low on my list of priorities. The sheer act of racing is something I really, really like. I realized that being a full-time pro or being a pro with a job, that excitement is always going to be the same.
This job opportunity came up and–you talk about the dream job–I'm going to spend my days improving mountain biking in my area and growing the sport and building more trails. It maybe wasn't a no brainer, but I was a supported pro for what felt like long enough to me. I know for different people that's a very different thing. For me it was only a couple years. There are people out there doing it for 20 years and will never get sick of it.
It is a hedonistic venture to be a pro racer and it was hard for me to look beyond that for very long. Being a racer is all about you all the time. It's what's required to perform at that level. Anyone in any sport who wants to be the best or is the best, that is the sacrifice it takes. It's all encompassing and becomes your life and lifestyle. It's something I was very much enjoying while I was doing it. I was thankful for the opportunity to do it and had great sponsors and great support. Gosh, it was such an amazing experience. But I feel like I reached a point rather quickly where just being a pro racer wasn't fulfilling enough.
Tell me more about your work with Mountain Bike the Tetons.
Mountain Bike the Tetons is a nonprofit based in Driggs, Idaho. We serve both sides of the Teton Range: The Jackson Hole side and the Idaho side. We're the local International Mountain Bike Association chapter. Our mission is pretty simple and straightforward. We want to grow the sport, we want to improve the sport, we want to improve the trails we have, and we want to build new ones. That's all related to really wanting to work to give the Teton region the recognition it deserves as a phenomenal place to come ride your bike. We really want to see the Tetons become a destination location for mountain biking. That growth and that attention is going to come from a lot of avenues. In our work, we're focused on maintaining the trails we have, building new ones, really doing our best to piece together missing links in the valley on both sides, and growing the sport by starting high school mountain biking teams, getting lots of group rides started, kids mountain bike camps going, things like that. It really is about trying to corral and unify the mountain bikers on both sides of the Tetons.
It's less of an issue on the Jackson Hole side. They get a lot of tourism. Not mountain bike tourism, but hikers and RV crowds and people visiting the national parks. But Teton Valley is really in need of an injection of energy and money into its outdoor recreation economy. The way mountain bikers travel and spend money, they're really on par with upper-middle class income families. They can really add a lot to a community if you start getting recognized as a destination.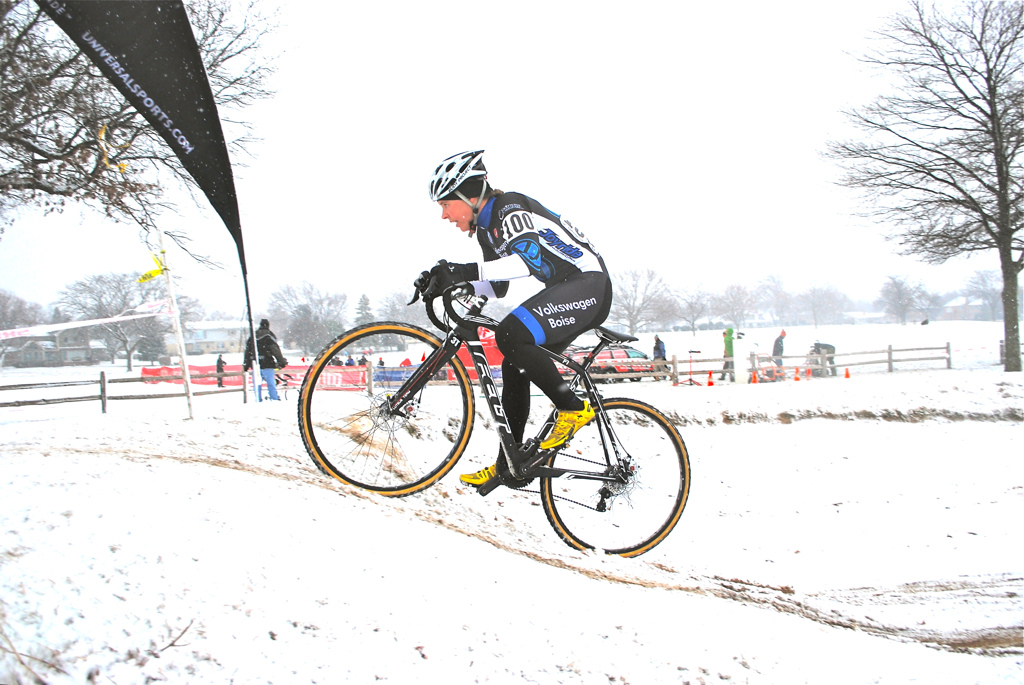 Amanda Carey racing cyclocross in Chicago. Photo by Clark Maxwell.
What are some of the biggest issues mountain bike advocates work on these days?
I think access and education are always going to be the biggest issues. We're about to lose access to a really important trail right around here, the Pinnacle Trail. It's always in danger and if mountain bikers get complacent access can be yanked out from under us before you know it. I think advocacy goes hand in hand with education. We need to educate mountain bikers and all trail users to be respectful and to take care of the trails you have, only ride in places you're allowed. That education is going to be important in mountain bike advocacy no matter how long we're out here.
Things are getting better. Access is improving significantly with IMBA. They've done a really good job of professionalizing mountain bike advocacy. They've really established themselves as the go-to mountain bike advocacy organization in the U.S. for all parties. For government and land managers, IMBA is really seen as a resource.
One thing we're trying to raise awareness of here in the Tetons is that mountain bikers can be some of the best trail stewards. Trying to keep that conversation going between hikers and horseback riders and motorized users and mountain bikers to say, hey we all care about the same stuff. We care about having access to these great places and finding common ground in that. In a valley like ours, where there's so much land and so many trails, it seems like that would be an easy conversation to have, but it's not. We need to constantly be out there advocating for ourselves in a positive way and representing mountain bikers well,.
It's interesting hearing you talk about the risks of complacency. I am in my late 20s and in my lifetime as a mountain biker access hasn't been that big an issue relative to what it was even 15 or 20 years ago. I wonder if for a lot of people, trail access doesn't even seem like an issue any more.
I think you're definitely right. One of the current access issues is with fat biking right now. We're having major access issues with fat biking. The global fat biking summit is actually this weekend in Jackson [Eds. note: it was held Jan 23-25]. All day Friday there will be seminars for land managers. Saturday and Sunday there will be industry demos and races and all that kind of stuff. The summit's been going for four years now just to address that exact issue. Fat biking is really in the position mountain biking was back in the day when people were just trying to get access to basic trails. Right now, fat bikes are not allowed in national parks. I can go up to Grand Teton Park, which is groomed on a regular basis, and pull my little skinny nordic skis out of the car, but I can't ride a bike. Same thing up in Yellowstone. There's access issues at state parks and just about any public land right now. There's also the private issue of groomed nordic trails. It's the exception, not the rule, when nordic ski areas allow fat bikes on trails.
Mostly we're seeing that people just don't understand what fat bikes are. They've never seen one, they've never ridden one, they don't know what they're like. Some of it can be attributed to the language in the Wilderness Act of "mechanized" vs "motorized." They don't know that a fat bike can't just go plowing through snow. You have to actually ride it on groomed trails. Long story short, we are still having major access issues. If fat biking is going to stay as big as it is–and Felt and Pivot are making fat bikes now, it's not going away–it's an issue we're going to have to deal with. If we're complacent, if we just say, "yeah, that's the way it is" we're not going to be able to gain access to the places we feel like we deserve access to.
I know you just started your new job so maybe this question is premature, but do you have thoughts about what's next for you and cycling? Are you still going to race at the professional level?
It's funny, I feel like with my age and physical capability, I'm probably better than I've ever been. I think if I wanted to keep going full-time as a pro my results would continue to get better and better. I feel just as good, my body's holding up, it's just my brain wasn't satisfied with the pace. I definitely plan to race this year. I've actually been doing a bunch of fat bike racing. They're hilarious. They're the goofiest bikes. But fat bike racing is actually a lot of fun. If you've ever been to Victor, ID, winter is eight months long so you can understand why we all own fat bikes. We actually have groomed single track up here so you can hop on a fat bike and it feels like riding a real mountain bike. I'm planning to race fat bike nationals down in Ogden, UT.
I'll probably race no matter what, but with my new schedule and job demands, I think going back to the NUE style racing is going to work really well for me. I don't have time or the money to stage race any more. I can't just take weeks off. But what I've noticed, last year I went back and did a couple hundred milers after a few years away and I just loved it. It was almost like my body knew what it was supposed to be doing. I kind of fell back in love with it. Looking forward to this summer, I think I can make time for one race a month, maybe two.
My plan, and actually I just sent off some sponsorship proposals. I know that it's super late, but that's just proof of where my priorities are and where my life is now. I just started this job at the beginning of December. It was super important to me getting to the job to get an honest assessment of how much work it was going to be. The last thing I wanted to do was to go to sponsors and promise them something I couldn't fulfill. It's the way it's going to be now. The job is first and the racing and coaching will be secondary.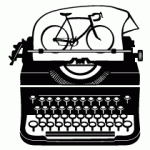 Like what you read on The Bicycle Story? Support the work with a donation, by buying a shirt, or sharing it with your friends.