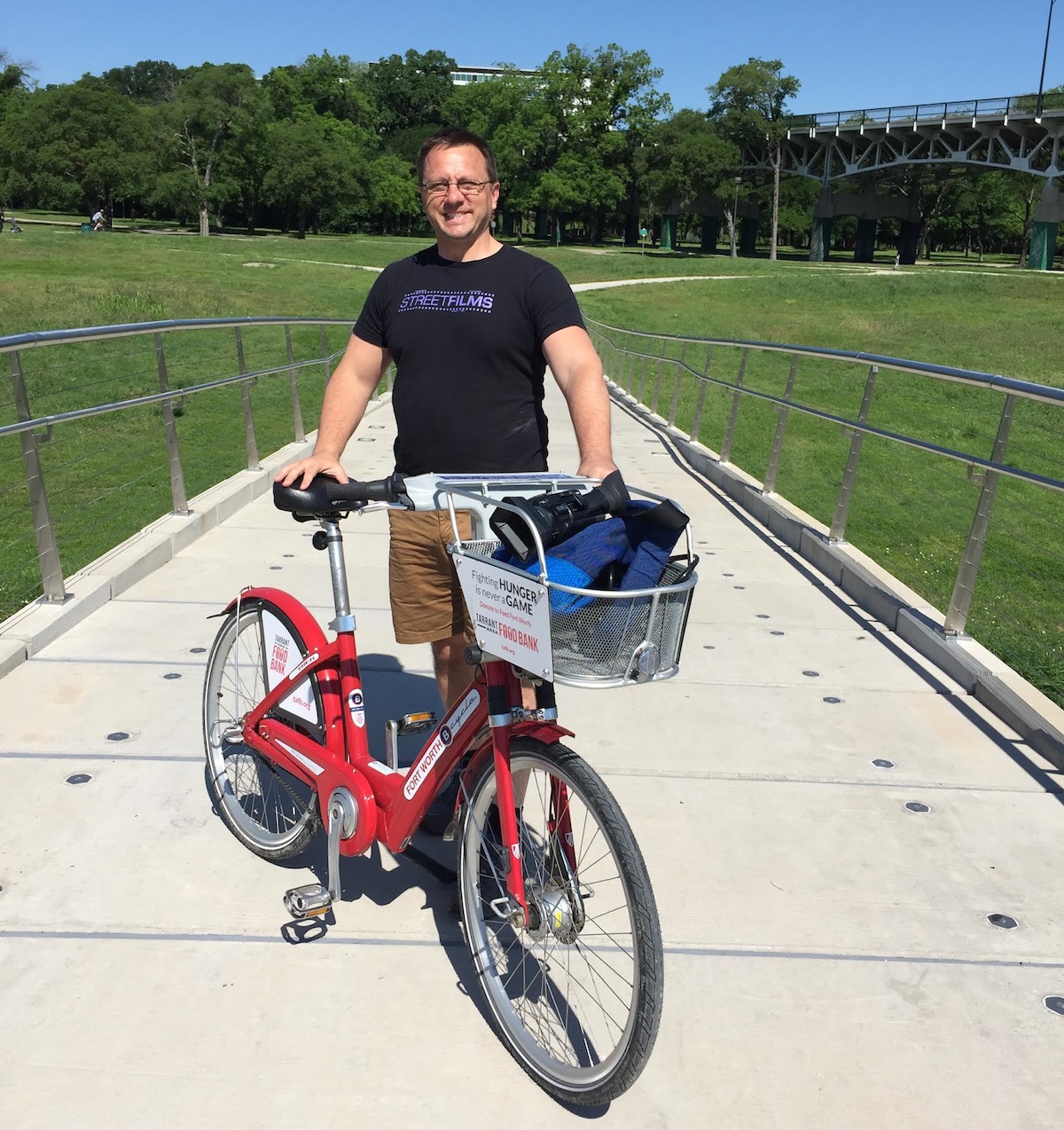 Clarence Eckerson Jr. is founder of Street Films. Photo courtesy Clarence Eckerson Jr.
I'm pretty sure my introduction to Street Films was "Hal Grades Your Bike Locking." In it, a brash, dread-headed bike mechanic named Hal Ruzal walks around New York City grading people's lock jobs (mostly Fs) and explaining how they could do better. The point was not to show how dumb New Yorkers are about protecting their bikes. It was to educate people about the very real threat of bike theft. Education is the point of all of the nearly-500 Street Films that have been produced since its launch in 2007. They show the best of biking, walking, transit, and street design (and occasionally the worst) to help people learn improve their own communities and lives.
That Street Films is driven by positivity and a desire to educate is little surprise given how cheerful and positive its founder Clarence Eckerson Jr. is. Through the course of our phone interview, his answers were constantly punctuated by laughter. In between laughs, Eckerson told me about Street Films' history, his life as a filmmaker and streets advocate, the critical intersection of advocacy and mass media, and much more.