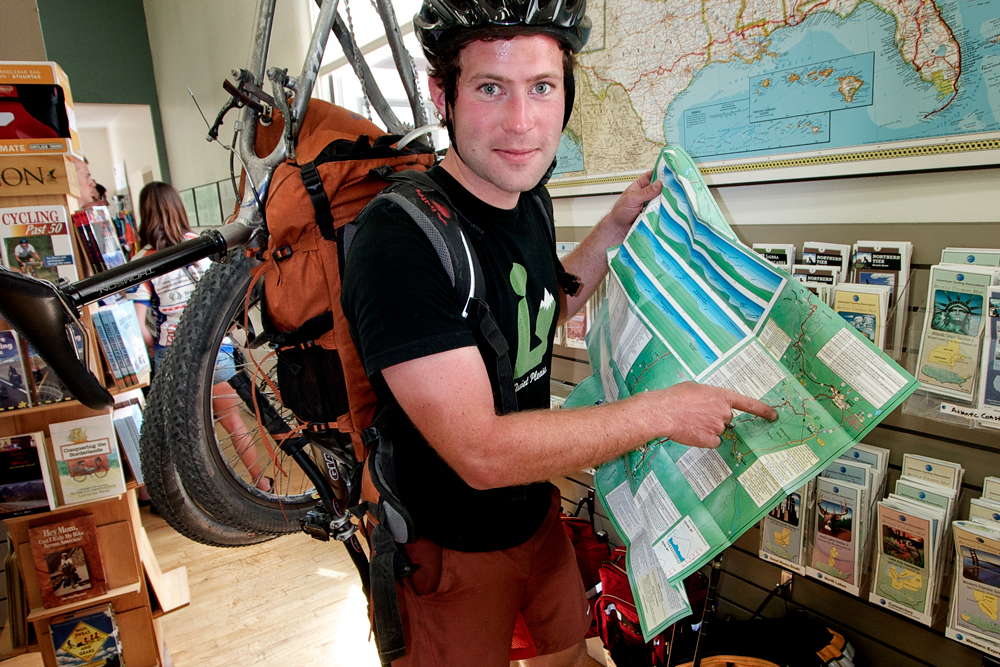 Casey Greene planning for an adventure. Photo courtesy Casey Greene.
There is a trend afoot in bike touring to get off-road and onto dirt. It is, in many ways, the logical conclusion of several years of exploding popularity of bikepacking races like the Tour Divide, gravel events like Almanzo 100, and the continued growth of on-road bike touring. And, after all, what's not to love about riding quite forest and country roads, in beautiful settings, away from the noise and danger of cars and trucks?
Casey Greene is doing his part to help encourage this growth of dirt riding. He is Adventure Cycling Association's cartographer and the man behind their newly created Idaho Hot Springs Mountain Bike Route, a 750-mile dirt road and singletrack ride that links over 50 natural hot springs. I spoke to Casey about what it means to be a cartographer in the digital age, creating the Idaho Hot Springs route, his own backcountry adventures, and much more.