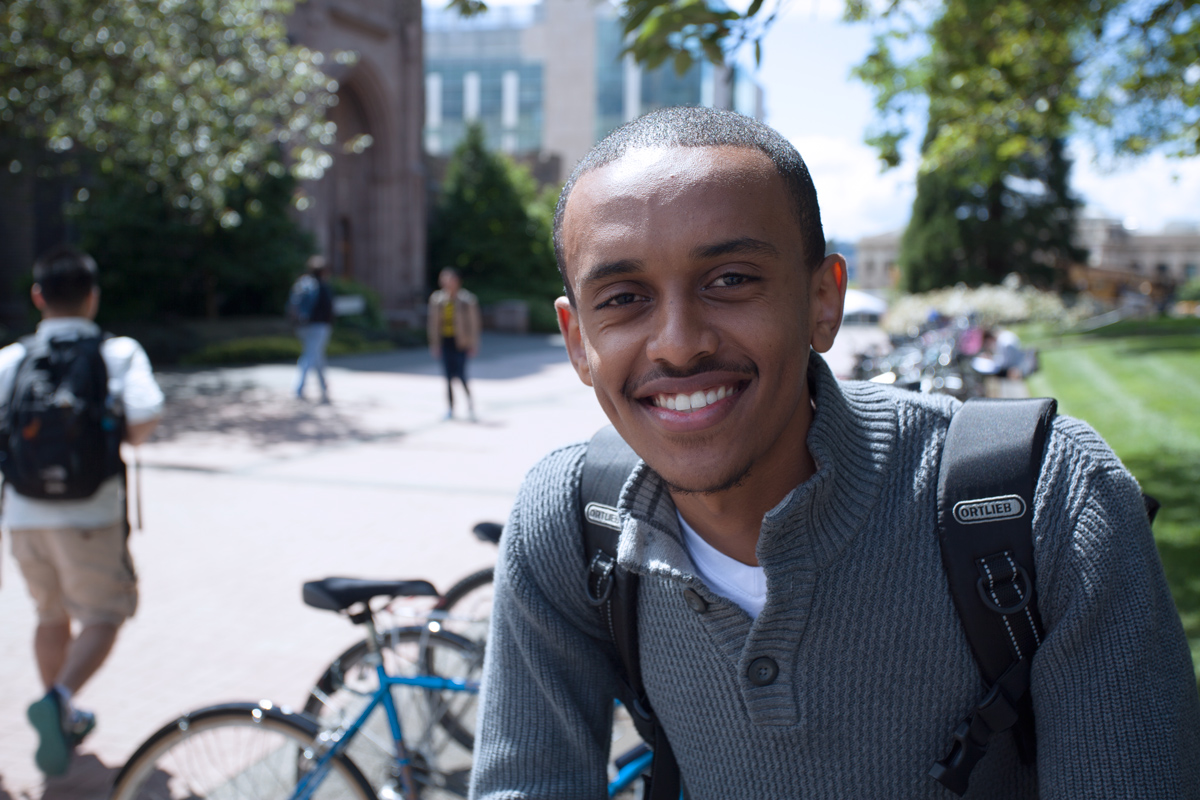 Brook Negussie on the University of Washington campus. Photos courtesy Brook Negussie.
This year's national Youth Bike Summit kicked off with short, TED Talk-esq presentations by advocates, industry execs, a former Olympic track racer and others. After the polished professional speakers had given their spiels, a young man named Brook Negussie stepped up to the podium to share his own powerful story. A 19-year old freshman at University of Washington, Negussie has immigrated to SeaTac, Washington from Ethiopia when he was 9. When he was in high school he got involved with the Major Taylor Project, a program run by Cascade Bicycle Club that brings bike clubs to under-served schools in the Seattle area. The kids in Major Taylor learn bike repair skills, go on after school rides, participate in bigger ride events and races, and more. [Read The Bicycle Story's interview with Major Taylor Project founder Ed Ewing.]
Speaking to the crowd of youth and adult advocates at the Summit, Negussie credited the Major Taylor Project for giving him the skills and motivation necessary to tackle any challenge. I sat down with Negussie at a coffee shop near the UW campus to learn more about his experience immigrating to the U.S., the role bikes have played in his life, Major Taylor's impact and more.