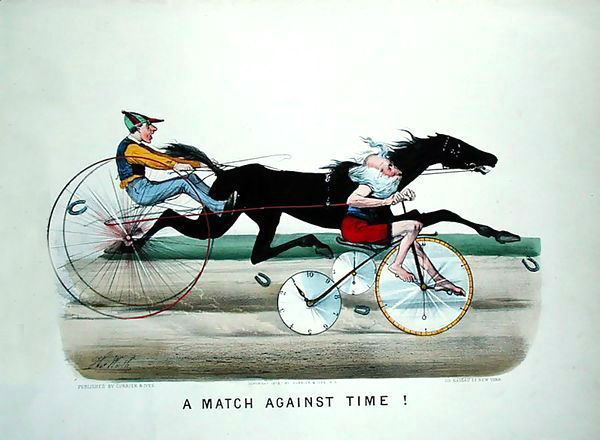 Though The Bicycle Story is four years old, 2014 was a bit of a rebirth for the site. For the past couple of years, the project took a serious backseat to my day job, other obligations, life in general. This year, with the flexibility of full-time freelance journalism, The Bicycle Story was once again a high priority. We published new interviews nearly every week, readership grew, and fascinating bike people shared their valuable perspectives on adventuring in far off places; the growth of American cyclocross; women and Afghani tribal politics; long distance randonneuring; race and poverty's intersection with urban biking, and so much more. It was a good year.
Year-end retrospective lists are kind of hokey and as much an attempt to squeeze a few more page views out of recycled content as anything. But they also provide a moment for valuable reflection on the year. Looking at The Bicycle Story's top 10 most-read interviews of 2104 helps sheds some light on what you love to read and some of The Bicycle Story's coverage gaps. This year's most read are:
It's not surprising that more than half of the year's most popular interviews feature bike adventurers. Austin Horse parlayed the popularity of bike messengering into opportunities to travel the world and ride. Nicholas Carman scrimps and saves for half the year, then spends six months touring around the world. Pro surfer Dan Malloy rode the coast of California surfing along the way. Mike Curiak's wilderness adventures are both impressive and a little terrifying. It's inspiring to read about other peoples' adventures. I know I'll never do a 1200km ride like Mary Gersemalina or follow Curiak's tire tracks across Alaska's Lost Coast, but reading their stories gets the gears turning about what's possible on two wheels.
It's exciting that several of the other most popular interviews are about bike advocacy. Biking-as-transportation in the U.S. has a lot of momentum right now. Cities are recognizing the need for better infrastructure. More people than ever are getting around by bike. But, there are still huge gaps in our infrastructure networks, far too many people are dying on the road, and there's real inequity between those neighborhoods that support bicycling and those that don't. It's helpful to tap into the insight of advocates such as Ed Ewing and former Seattle Mayor Mike McGinn to think about the problems we've solved and the fights yet to come.
From the outset, The Bicycle Story's mission was to capture the incredible breadth of the bike world. There are so many people involved in bicycling for so many different reasons. And while I'm proud of the project's work in service of that mission thus far, I recognize that there's a ton of room for improvement. It's telling that eight of the 10 most read interviews of 2014 are with white men. I will work harder in the coming year to elevate a broader range of voices.
Thanks so much for reading. You, the readers, make The Bicycle Story possible and I thank you for your support. Looking ahead, I've got a few plans in the works to help reflect The Bicycle Story's growth and evolution. Keep your eyes peeled for details soon. In the meantime, keep coming back weekly for great interviews with the best adventurers, advocates, racers, industry insiders, and frame builders the bike world has to offer.
Happy New Year. See you in 2015!
-Josh